Halibut and Potato Chowder
Ali Segersten
Nov 20, 2008
6 comments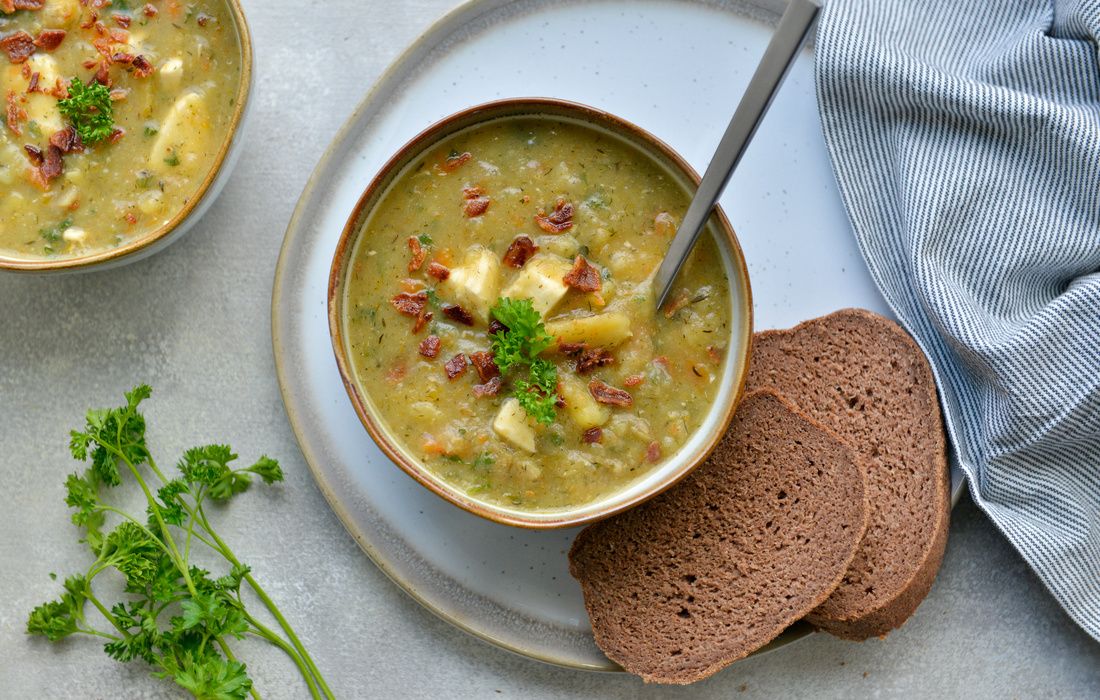 This morning we awoke to a hearty layer of frost on the ground. It was a beautiful sun-lit morning that beckoned me to go for a walk. As soon as Tom left to take the girls to school, I bundled the boys up in their fleece buntings and put them in the baby jogger. They fell asleep five minutes into the walk which left me time to daydream as I huffed and puffed that heavy jogger up and down the hills.
And where do you think my mind would wander to but food! It is not that I was hungry, we had all just been happily satisfied with a big batch of buckwheat pancakes. This was a new recipe I was dreaming up. Since buckwheat was fresh on my mind, I began to put together a recipe for buckwheat bread. Buckwheat has such a great nutrient profile, is alkalizing to the body, and research has shown that it is beneficial for balancing both blood sugar and cholesterol. It also has such a lovely texture, much different than other gluten-free flours. It is soft and stringy when mixed with water. I wondered how it would work as the base for a yeast bread. Cinnamon would be a nice addition, and how about pecans and raisins. Mmm. I had all of the amounts carefully planned out in my mind by the time we got back.
But first I had to make sure I had the chowder started. This is a recipe I created a few weeks ago. I have had a few requests for it recently so I thought I would post it for everyone to enjoy. I went to the co-op yesterday to do some shopping and saw some beautiful, fresh wild Alaskan halibut so I bought about 1 ½ pounds. If you don't have a sharp knife, or don't like to mess with taking the skin off of fish, it is best to have them do it when you are purchasing it. I removed the skin myself today, though sometimes I have it done.
After our chowder was done we sat out in the warm November sun, something rather unusual for the Pacific Northwest, and ate our chowder. Gracie was too busy playing to eat much, part of not sitting at the table for lunch. A 3-year old can't really focus when there is so much to do and see outside! Then the bread was done and it was time to put the babies in the bath. All that crawling around in the mud had made them into little dirt balls! When I brought them upstairs Tom was in his office working and said to me "what are you cooking that smells so good?" It was the bread of course. A warm, yeasty, cinnamon smell wafting through the house. Who needs aromatherapy when you have bread?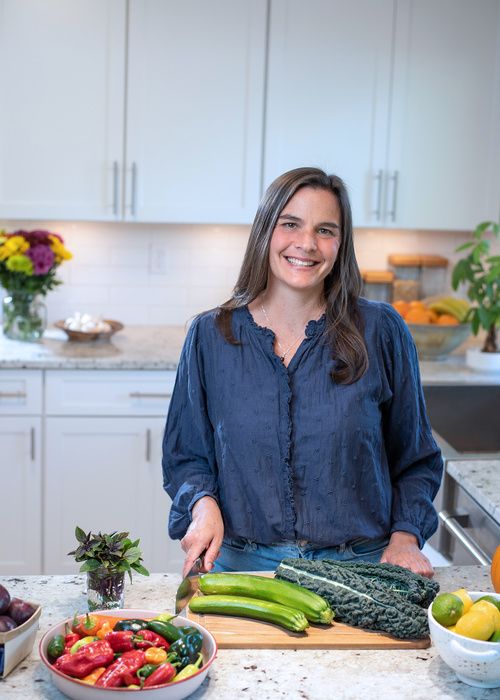 About the Author
Alissa Segersten holds a Bachelor's of Science in Nutrition from Bastyr University and a Master's of Science in Human Nutrition and Functional Medicine from the University of Western States. She is a Functional Nutritionist, the mother of five children, a whole foods cooking instructor, professional recipe developer, and cookbook author. She is passionate about helping others find a diet that will truly nourish them. Alissa is the author of two very popular gluten-free, whole foods cookbooks and guidebooks:
The Whole Life Nutrition Cookbook
and
Nourishing Meals
. She is also the co-author of
The Elimination Diet book
.
Nourishing Meals Newsletter
Email updates.