Cucumber Tomato Basil Salad
Ali Segersten
Jul 10, 2009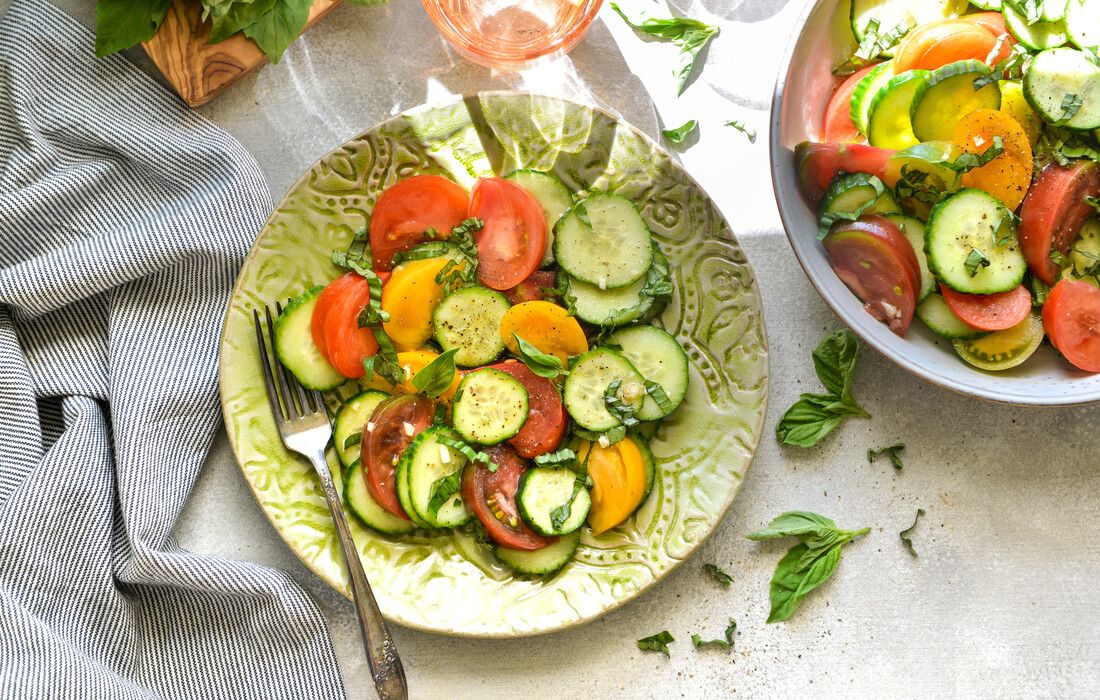 After a temporary break of much needed spring-like rain, summer is back! We spent the day at the beach. The kids waded in the ocean and found purple and orange starfish in the tide pools. The boys were happy to dig in the sand for a few hours. And me? Well I got to lounge in the sun and talk with a friend while I ate this refreshing summer salad.

Here I used English cucumbers and basil from the Farmer's Market, and local heirloom tomatoes from our food co-op. Add shaved parmesan cheese or fresh mozzarella cheese if you tolerate dairy products!
If you have any additional ways to use the bounty of summertime cucumbers then please share them in the comment section below. Happy Summer!