Raw Cilantro Lime Chutney
Ali Segersten
Jul 31, 2009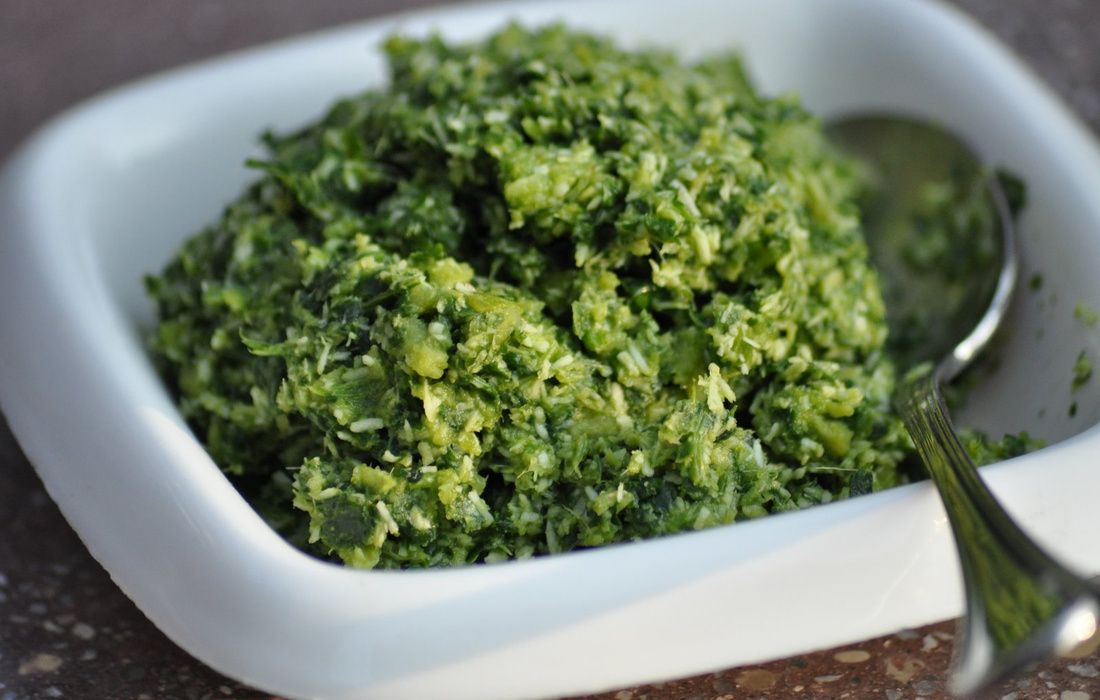 We had a cooler evening yesterday, perfect for Indian food I thought. I made up a double batch of the Lentil and Spinach Dal recipe from my cookbook along with two different curries. One was a potato chickpea curry and the other was a patty pan squash curry. We served everything over brown basmati rice. With all of the cooked food I like to serve something raw that will help digest the meal.
I began making this raw cilantro lime chutney a year or two ago. The flavors were inspired from a chutney served at this wonderful Indian restaurant adjacent to the Kirkland PCC (Seattle area). Tom and I used to occasionally dine there years ago while we were attending Bastyr University.
My children don't eat the chutney, it's just too spicy for them, though they always love the dal and curries I serve it with! We hope you enjoy this too!