Cold Spaghetti Salad (gluten-free, vegan)
Ali Segersten
Aug 13, 2009
14 comments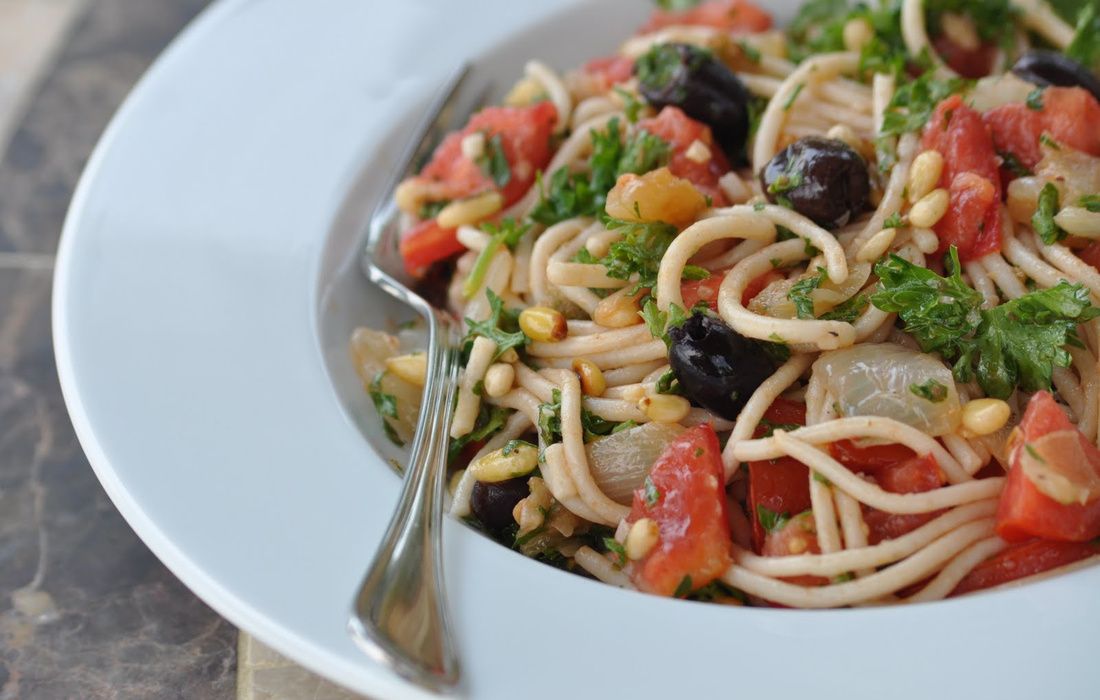 Here is another summer recipe for you to sink your taste buds into. Refreshing, colorful, slightly salty, and full of flavor, this salad would make a great addition to a summer picnic!
The original recipe comes from my aunt Martha. While I was visiting my mom this summer, she pulled the recipe out of the old family cookbook in hopes that I would make it. I took one look at it and thought...yum! Martha's recipe used wheat-based spaghetti noodles and green bell peppers. I used Tinkyada spaghetti noodles because they don't get mushy and fall apart during cooking. Be sure to cook them al dente for this salad. For some reason I am not a huge fan of green bell peppers so I omitted them for this recipe. If you would like to use them, her recipe says to chop them and sauté lightly with the onions and garlic.
I use kalamata olives produced by the company Mediterranean Organics. I while back I wrote the company about the citric acid used in their products. Here in the USA citric acid can only be made from corn (through fermentation), but in other countries it can be made from either corn, wheat, molasses, or beets. About 25% of the citric acid used here in the USA is imported from other countries, meaning, unless you write the company to find out the source you may be getting minute amounts of gluten in your diet.
Here is the response I received from the company: The citric acid in the Mediterranean Organic Olives and Capers is produced by the fermentation of sucrose derived from cane and beet sources and purified to the highest standard. The Peppers is manufactured through a natural (microbial) fermentation process which converts corn syrup (a carbohydrate substrate) to citric acid using the microorganism Aspergillus niger . The corn syrup is GMO free. And yes, the products are also Gluten-free.
Happy Summer!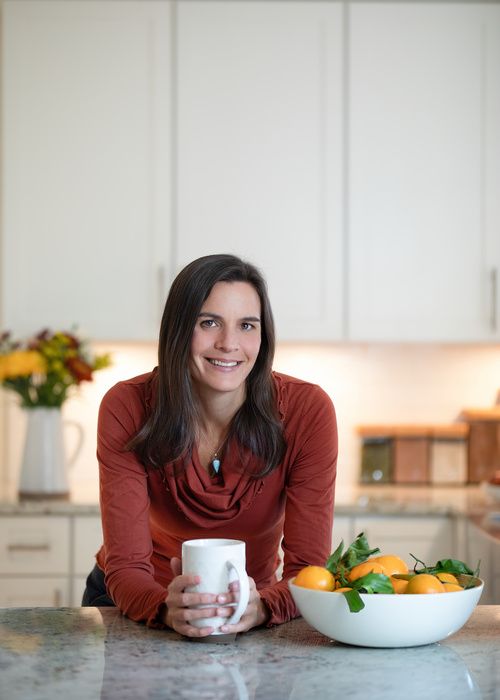 About the Author
Alissa Segersten holds a Bachelor's of Science in Nutrition from Bastyr University and a Master's of Science in Human Nutrition and Functional Medicine from the University of Western States. She is a Functional Nutritionist, the mother of five children, a whole foods cooking instructor, professional recipe developer, and cookbook author. She is passionate about helping others find a diet that will truly nourish them. Alissa is the author of two very popular gluten-free, whole foods cookbooks and guidebooks:
The Whole Life Nutrition Cookbook
and
Nourishing Meals
. She is also the co-author of
The Elimination Diet book
. Alissa is the founder and owner of Nourishing Meals®.
Nourishing Meals Newsletter
Email updates.