Gluten-Free Hemp Bread
Ali Segersten
Oct 28, 2009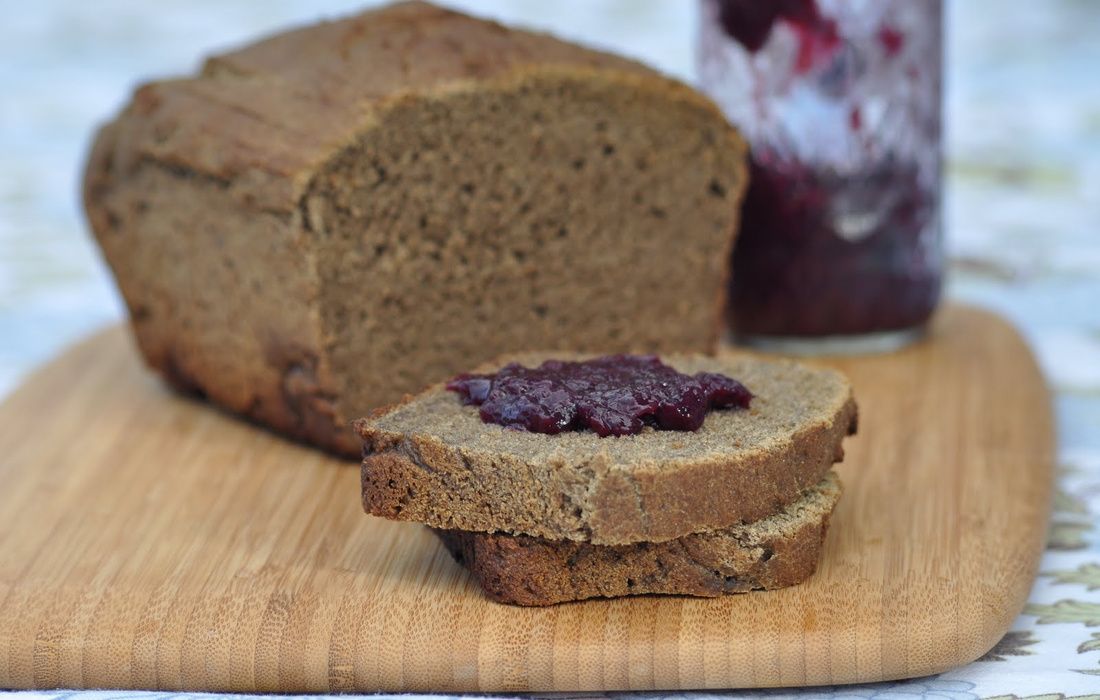 This fantastic gluten-free yeast bread recipe utilizes high protein hemp flour along with other gluten-free flours such as teff flour and brown rice flour. It is dark and hearty, perfect for sandwiches. For a slight variation you can create a flavorful "Rye" bread by adding onion powder and caraway seeds.
Here is the feedback from my taste testers: rustic, hearty, "dessert bread," mmm, I'd like to make this!
You can purchase hemp flour, also called "hemp protein powder" from your local health food store or purchase it here online. 
Hemp's nutrition profile is no laughing matter! This seed boasts over 33 grams of digestible protein per 100 grams. It contains all essential amino acids; is high in minerals such as iron, calcium, and magnesium; and is high in essential fats.
Pictured below is the hemp bread with my homemade honey-sweetened blueberry jam.