Orange Pepper Salmon with Cranberry Sauce
Ali Segersten
Nov 18, 2009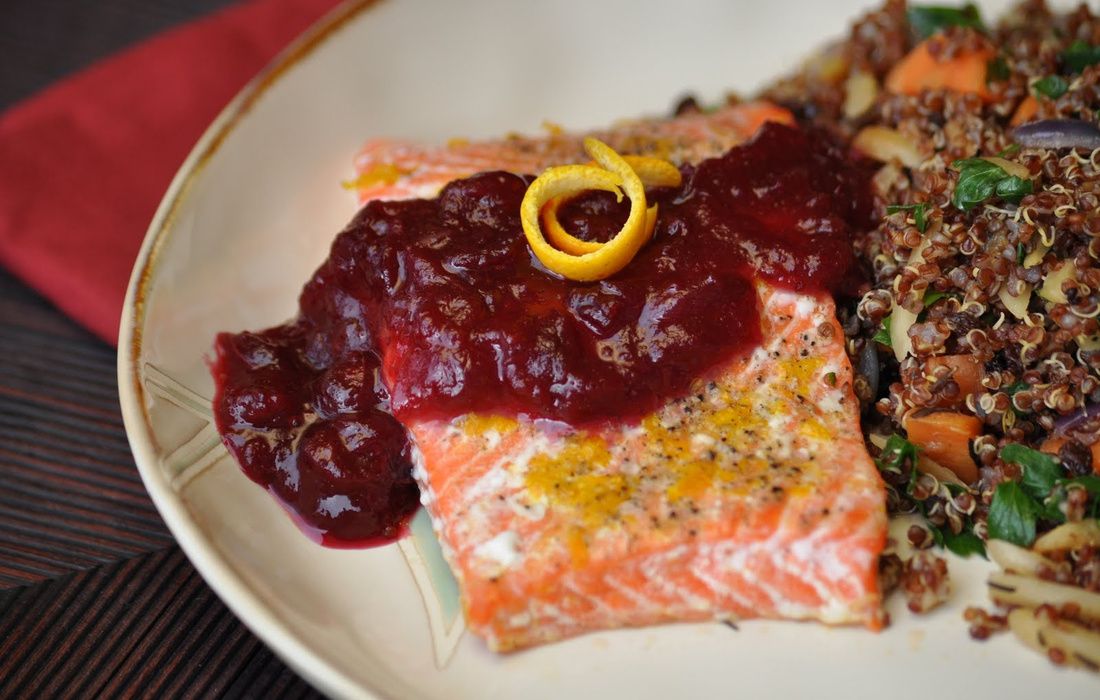 Today I will be serving up a main course alternative to the traditional T-day turkey. This salmon recipe is one of my children's favorites. They just love it!
I like to serve it with my Cranberry Orange Sauce. Pictured here, it is also served with a quick red quinoa pilaf I like to make.
If you are vegan or vegetarian, please stop back soon for my Sage and Shallot Butternut Squash Casserole recipe. This recipe makes a great Thanksgiving day main dish, especially served with the cranberry sauce!
The trick to cooking moist and delicious salmon is NOT to over cook it. One or two minutes too long and your salmon can become dry and tough. Make sure you take it out of the oven before it is cooked all the way through. You should still be able to see pinkness in the center of the fillet. Once it is opaque throughout it is overcooked. Remember, fish continues to cook after you remove it from the oven.