Almond Butter Chocolate Chip Cookies
Ali Segersten
Dec 01, 2009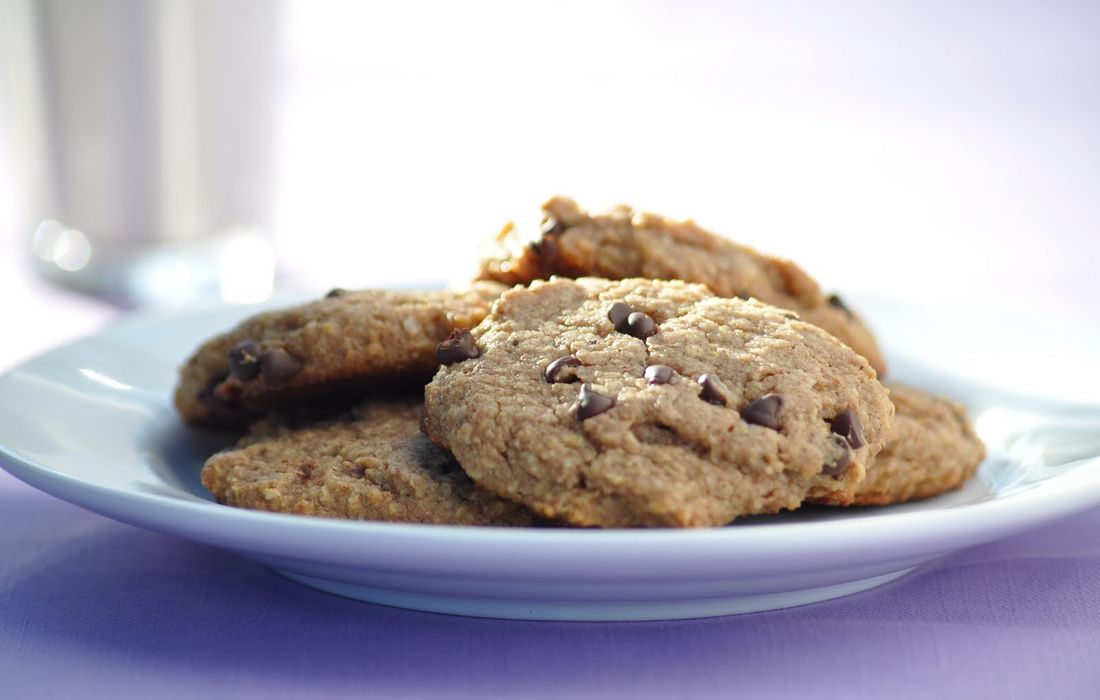 Today I am sharing with you a delectable little cookie recipe. A version of chocolate chip cookies that you've probably never seen before. One that doesn't contain any flour, sugar, eggs, or butter. No xanthan gum or starches either. Yep. A true "whole foods" cookie. One that pairs well with a glass of fresh, raw almond milk for dunking.
The base of this cookie is made from almond butter and quinoa flakes. It's a high protein, refined sugar-free, vegan cookie. Crispy on the outside and slightly gooey in the center.
The inspiration for this recipe came from a sample cookie I tried at our annual Gluten Intolerance Group Event a few weeks ago. The company that makes them is called Bonte Natural Foods and they are located right here, just north of Bellingham! I took one bite then looked at their ingredients. It read: Almond butter, eggs, GF oats, date paste, almond meal, honey, vanilla, and chocolate chips. For about a week I mulled the idea around in my mind and then finally created this recipe. It came out perfect the first time but I wanted to be sure so I sent it off to about 25 of my recipe testers.
The feedback I have received thus far has been fantastic. I hope you'll enjoy them as much as we do.