Apple-Cinnamon Teff Pancakes
Ali Segersten
Feb 03, 2010
24 comments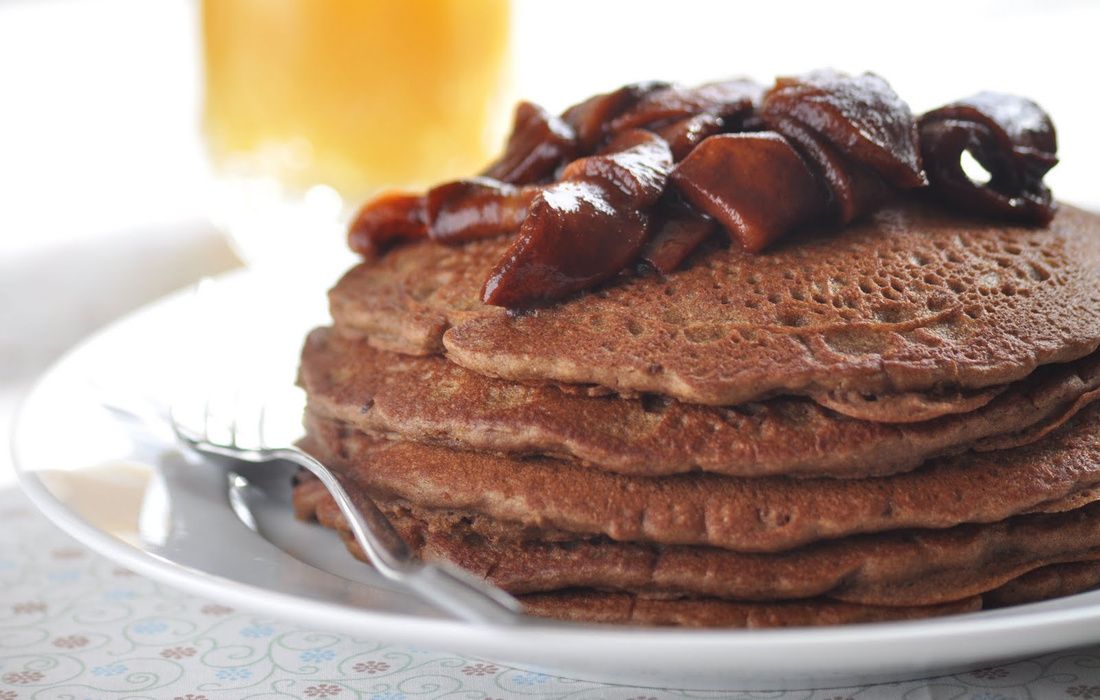 I'm going to take another quick break from posting Elimination Diet recipes and share a favorite gluten-free, dairy-free pancake recipe with you. You all probably know how much I adore teff, right? I have many teff recipes on this blog that you can browse through. This lovely, warming pancake recipe is a spin off my vegan Teff Banana Pancakes. There are a few differences, mainly that I am using eggs in this recipe and replacing mashed banana with applesauce.
I buy my teff flour in 25 pound paper bags from Azure Standard. The company that makes the teff flour is called The Teff Company. 25 pounds costs me $38 ~ which is really a fantastic price if you compare the cost of one small bag of teff flour from the co-op.
For those of you who don't like to add any starch to gluten-free recipes you can make this recipe without tapioca flour, however, the end result is a bit crumbly. You can easily make gluten-free pancakes and waffles without xanthan gum, but leaving out the starch as well makes things a little tricky. My kids normally like this recipe, but when I replaced the tapioca flour with an extra 1/2 cup of teff flour they didn't really eat them stating that they couldn't use a fork and "they're too crumbly mom, what did you do to them!"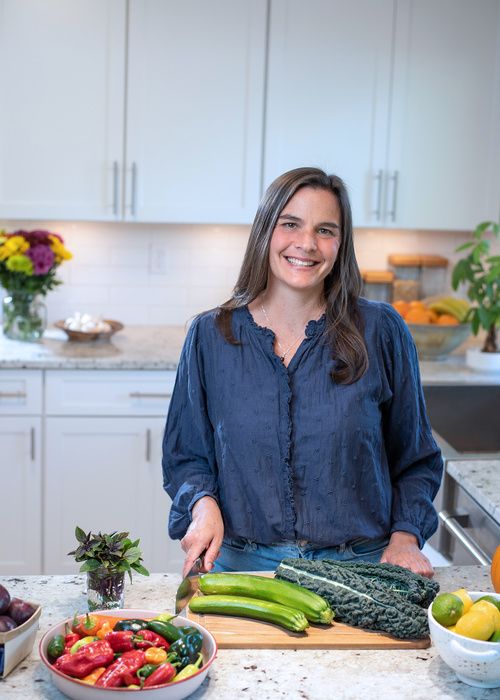 About the Author
Alissa Segersten holds a Bachelor's of Science in Nutrition from Bastyr University and a Master's of Science in Human Nutrition and Functional Medicine from the University of Western States. She is a Functional Nutritionist, the mother of five children, a whole foods cooking instructor, professional recipe developer, and cookbook author. She is passionate about helping others find a diet that will truly nourish them. Alissa is the author of two very popular gluten-free, whole foods cookbooks and guidebooks:
The Whole Life Nutrition Cookbook
and
Nourishing Meals
. She is also the co-author of
The Elimination Diet book
.
Nourishing Meals Newsletter
Email updates.