Teff Banana Pancakes
Ali Segersten
Mar 03, 2009
47 comments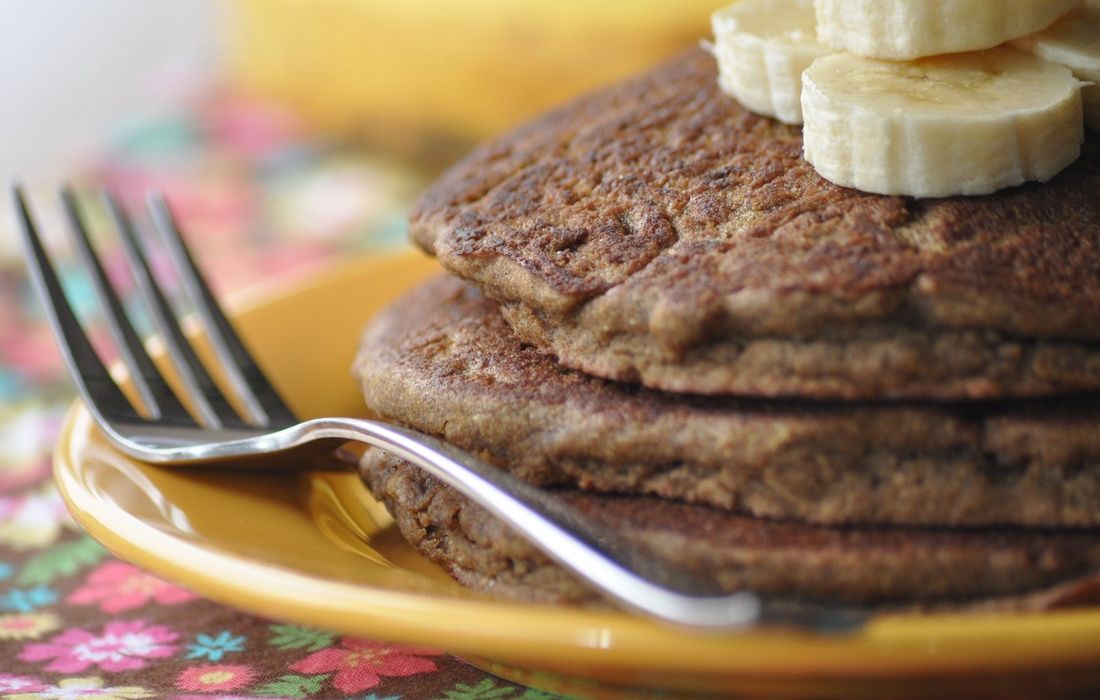 I am about to divulge another secret recipe. A sweet, nutritious little breakfast treat. Naturally gluten-free of course! Even those of you not following a gluten-free diet will enjoy these pancakes. They are also egg-free making them perfect for older babies and toddlers. Our 14-month old twins began eating these a few months ago and love them. In fact, if we have leftovers, I will pack them in a to-go container and take them for them to snack on during our outings.
I like to serve them topped with a dollop of raw almond butter and a tall glass of fresh green smoothie on the side. In fact, this is my perfect pre-workout meal. Clean-burning fuel that doesn't weigh you down! Energizing and refreshing!
Here are some important pancake-making tips:
Follow the recipe. I tested this a number of ways and found this recipe works perfectly. If you add just a tad bit more liquid you may find that your pancakes will stick to your pan. Use a seasoned cast iron skillet for best results!
Be sure to whisk together the dry ingredients well before adding your liquid ingredients.
It works best if your milk or water is slightly warm (not hot).
Heat your skillet to the correct temperature for about 3 to 5 minutes before adding anything to it, not too hot but warm enough to cook them without sticking (I cook mine a notch or two below medium).
Add a teaspoon or so of oil in between pancakes.
Most egg-free batters are thicker than pancakes made with eggs so you will need to help your batter spread immediately after pouring it into the hot skillet. Use the back of a spoon or the measuring cup you used to pour your batter into the pan.
For those of you who cannot tolerate bananas (I know it is may sound strange but yes, a banana allergy can be rather common) you can substitute an equal amount of applesauce for the mashed banana.
Ok, so now the recipe. Tom is doing the dishes now and talking to me while I am trying to type. He just got back from an Autism conference in Vancouver yesterday and has a lot of new information to talk about. Very fascinating new research on this subject! Tom also attended the DAN (Defeat Autism Now) conference in San Diego a few months ago and learned a great deal there as well. He will write about the benefits of the GF/CF diet in children with Autism in the coming weeks. But first look forward to yet another teff recipe this week. A scrumptious Yeasted Teff Sandwich Bread -- coming soon! If you are interested in more wholesome, gluten-free teff recipes you can check out my Teff Breakfast Muffins or Chocolate Chip Banana Teff Bread.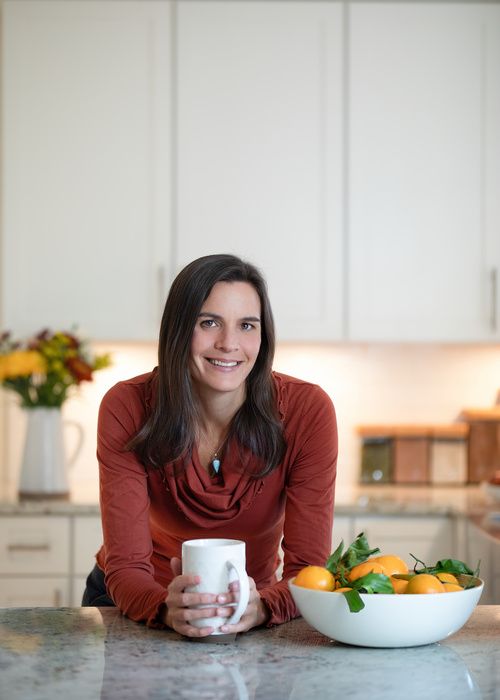 About the Author
Alissa Segersten holds a Bachelor's of Science in Nutrition from Bastyr University and a Master's of Science in Human Nutrition and Functional Medicine from the University of Western States. She is a Functional Nutritionist, the mother of five children, a whole foods cooking instructor, professional recipe developer, and cookbook author. She is passionate about helping others find a diet that will truly nourish them. Alissa is the author of two very popular gluten-free, whole foods cookbooks and guidebooks:
The Whole Life Nutrition Cookbook
and
Nourishing Meals
. She is also the co-author of
The Elimination Diet book
. Alissa is the founder and owner of Nourishing Meals®.
Nourishing Meals Newsletter
Email updates.