Spicy Peach Chutney Recipe
Ali Segersten
Aug 08, 2010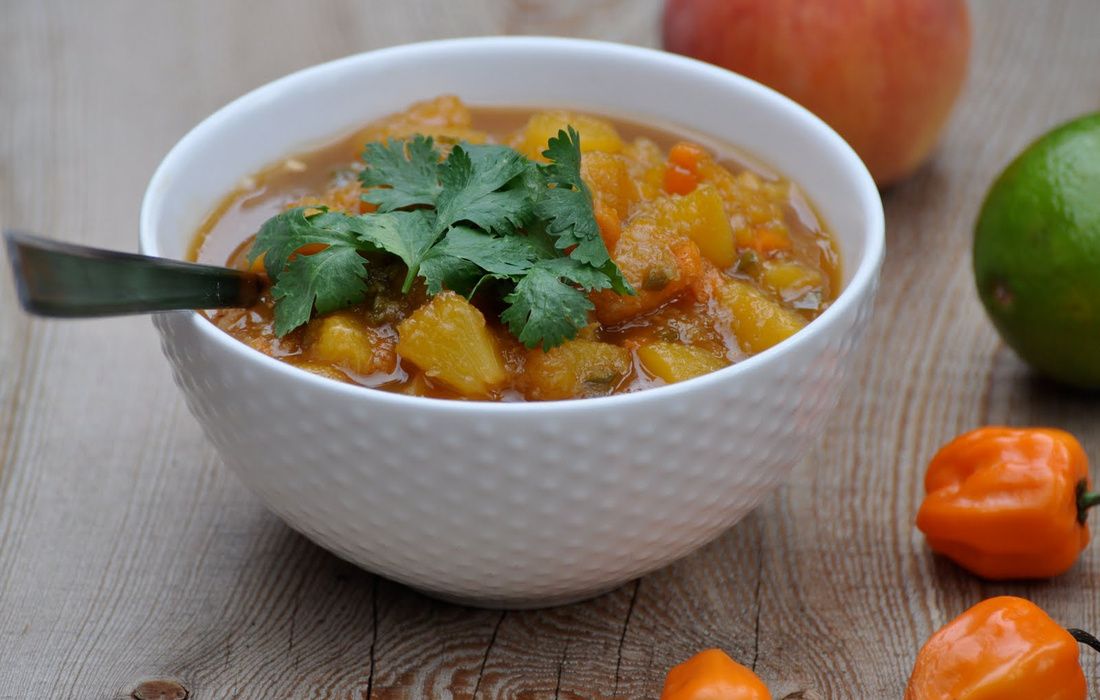 One of my favorite things to cook is Indian food. We recently had a large family reunion with over 60 people. Each night a family hosted a dinner with a different theme. Our night was Indian night. Along with the contributions of a few of my cousins, we made Indian Chicken Curry, Lentil Spinach Dal, Saag Paneer, Rice with Potatoes and Saffron, Raw Cilantro Lime Chutney, and this very spicy and easy Peach Chutney; all to feed 60 people. Other family members brought some incredible side dishes and appetizers such as Chicken Satay and Chicken simmered with Onions, Spinach, and Tomatoes.
This chutney recipe was a last minute addition of mine and we all thought it was so delicious that it deserved to be photographed and added to this blog!
The trick to removing the peach skin easily is to drop the peaches into boiling water for about 30 seconds. Remove the peaches with a slotted spoon and place them into an ice water bath. The skin will easily slip off with little effort. If your peaches are on the firmer side you may be able to simply remove the skin with a paring knife and skip the boiling water altogether.