Gluten-Free Flatbread Recipe made from Soaked Whole Grains (yeast-free, vegan)
Ali Segersten
Mar 27, 2012
68 comments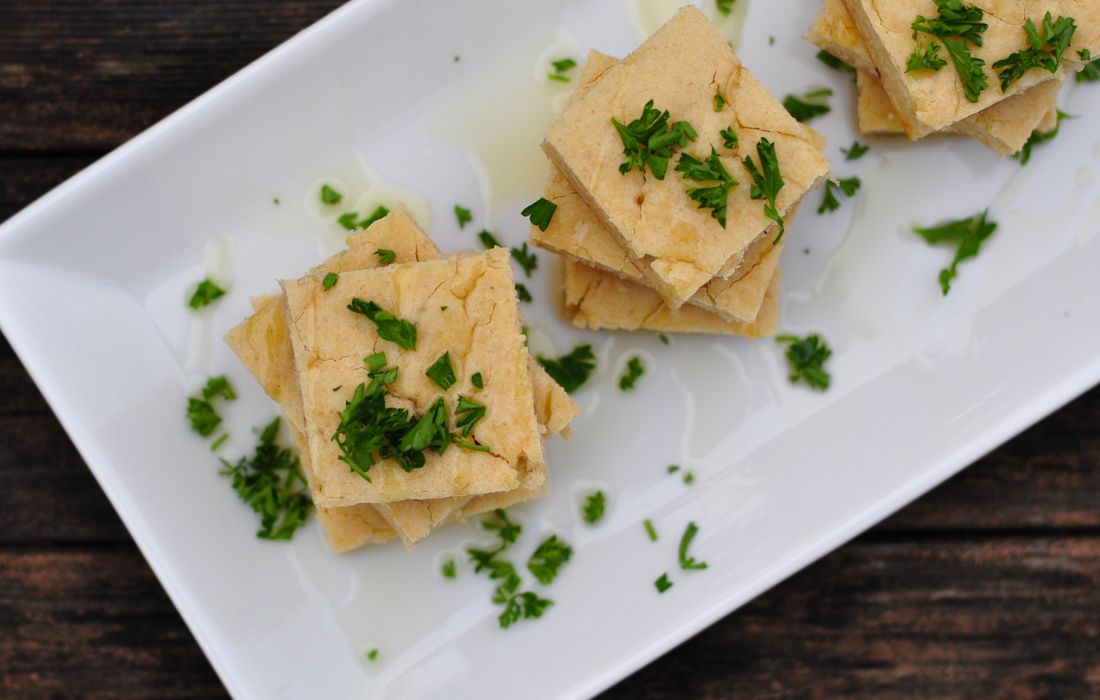 I'm very excited to share this super simple gluten-free flatbread recipe with you today. It is made entirely from soaked gluten-free whole grains....no flours! This is a guest post from the lovely Kim Wilson of Simply Natural Health. Kim has written a fabulous e-book entitled Good and Easy Eats where you can find more of her delicious gluten-free soaked whole grain recipes! When Kim emailed me her recipe yesterday I immediately made it. I actually already had the two main ingredients prepped and ready to go....a bowl of millet and brown basmati rice soaking on the counter (in the correct measurements). My children devoured it right away and are asking when I will be making more! I just want to add that it is imperative that you sort through your millet (before soaking) and pick out any gluten grains. Millet is almost always contaminated with gluten! Happy Baking! ~Ali 
It's a thrilling opportunity to be able to offer a guest blog here as I've admired Ali's delicious recipes, lovely photos, and family-approach to natural eating for years. It was fourteen years ago when our family began embracing whole foods as the solution to our health issues. It wasn't an easy transition initially as my husband was an extremely picky eater and I didn't like cooking. Because of this I was highly motivated to find the quickest and easiest ways to prepare the most nutritionally-dense and family-pleasing foods. When I focused on developing more gluten-free recipes in an effort to help our adopted son (non-verbal and with many characteristically autistic behaviors), I was excited to find that the whole food approach to gluten-free cooking provided much more satisfying results than any of the costly, unappetizing and nutritionally-devoid gluten-free products and mixes out there.
Most gluten-free folks would probably agree that a couple of the toughest foods to replace satisfactorily are bread and pizza. I've worked for several months on developing and refining the super-simple, extremely versatile flatbread recipe I'm sharing here. I particularly love this kind of recipe because it begins with whole grains in contrast to whole grain flours. The grains are soaked, which increases their digestibility and nutritional profile, blended, and then POURED onto a hot baking stones or skillets. No more wrestling with sticky dough or batter!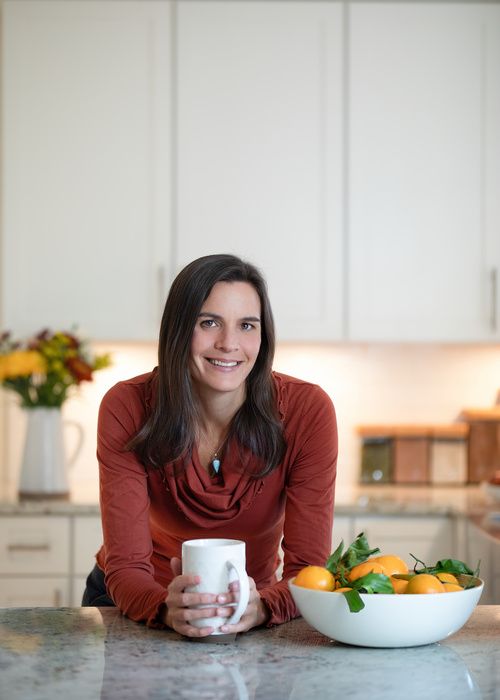 About the Author
Alissa Segersten holds a Bachelor's of Science in Nutrition from Bastyr University and a Master's of Science in Human Nutrition and Functional Medicine from the University of Western States. She is a Functional Nutritionist, the mother of five children, a whole foods cooking instructor, professional recipe developer, and cookbook author. She is passionate about helping others find a diet that will truly nourish them. Alissa is the author of two very popular gluten-free, whole foods cookbooks and guidebooks:
The Whole Life Nutrition Cookbook
and
Nourishing Meals
. She is also the co-author of
The Elimination Diet book
. Alissa is the founder and owner of Nourishing Meals®.
Nourishing Meals Newsletter
Email updates.