Date-Glazed Banana Donuts (grain-free, gluten-free, refined sugar-free)
Ali Segersten
Mar 04, 2014
11 comments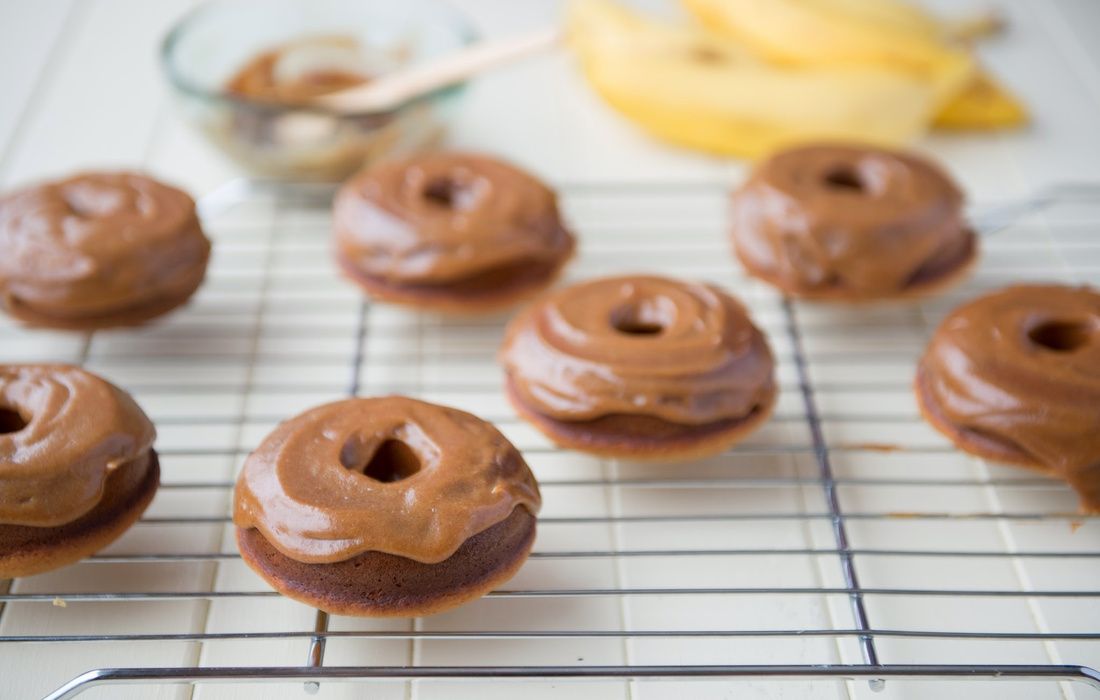 I have to tell you that it's been over a decade since I've had any kind of donut but lately my kids were asking about them. I think they tried a gluten-free donut at a party years ago but that's been their only exposure. So I decided to invest in some safe non-stick donut pans and try making baked grain-free donuts. I don't, by any means, think grains are bad, I just love to use alternative flours. The combination of almond flour and arrowroot creates a very good texture, in fact, most people would never guess these donuts were gluten-free.
Most non-stick bakeware contains PFOA's. These toxic compounds are beginning to get phased out, but are still present in much of the bakeware used. PFOA's affect thyroid function, blood sugar regulation, body weight, and are endocrine disruptors (which means that you can increase your risk for hormone-related cancers like breast cancer). We highly recommend getting rid of all non-stick bakeware and replacing it with safe alternatives like stone or stainless steel. I use these donut pans made from recycled steel. They have a silicone coating which creates a non-stick barrier without all of the chemicals.To make these donuts you will need at least 4 very ripe bananas. I posted some photos of my 2-year old mashing bananas to my Instagram page as well as to our Facebook page! If you already "like" our Facebook page but are not receiving our posts in your feed then be sure to stop by our page and leave a comment under some of the posts. This will help to get our posts in your feed!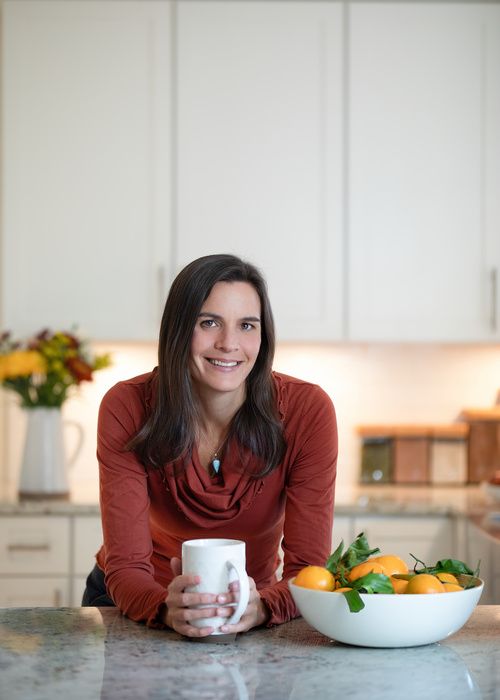 About the Author
Alissa Segersten holds a Bachelor's of Science in Nutrition from Bastyr University and a Master's of Science in Human Nutrition and Functional Medicine from the University of Western States. She is a Functional Nutritionist, the mother of five children, a whole foods cooking instructor, professional recipe developer, and cookbook author. She is passionate about helping others find a diet that will truly nourish them. Alissa is the author of two very popular gluten-free, whole foods cookbooks and guidebooks:
The Whole Life Nutrition Cookbook
and
Nourishing Meals
. She is also the co-author of
The Elimination Diet book
. Alissa is the founder and owner of Nourishing Meals®.
Nourishing Meals Newsletter
Email updates.