Buckwheat Cinnamon Raisin Bread (gluten-free, vegan, nut-free, xanthan gum-free)
Ali Segersten
Oct 11, 2016
23 comments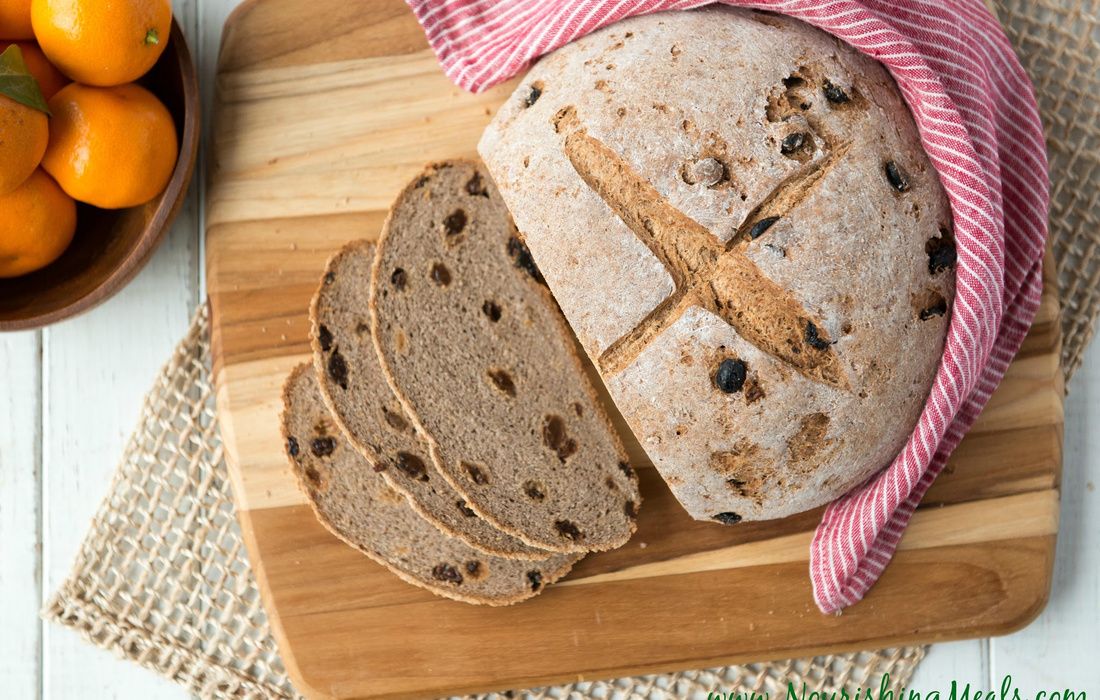 Today I wanted to share a recipe from my Nourishing Meals cookbook with you—another kneadable gluten-free bread! Creating a recipe for kneadable gluten-free (and xanthan gum-free) bread took me years and years to develop.
I still remember walking into my oldest daughter's first week of preschool. The smell of freshly baked spelt rolls wafting throughout the house like a sweet perfume pervades my memory. My daughter took great care in carefully kneading each ball of dough into the shapes of her desire. The warm rolls were always served with raw honey and butter. All week she looked forward to bread day.
A few years later my second daughter was entering preschool. We found out she was sensitive to gluten during her toddler years, so she could not participate in the process of bread baking in preschool or kindergarten. I was at a loss for what to do. Yes, I was able to replace the gluten with gluten-free options, but none she could knead. None where she could be part of the process of grinding the grain into flour. None that connected her to the meaningful work that the whole process of bread baking imbued.
Inspired by the very real fact that my daughter could not participate in the entire experience of bread baking, I started down a path that was years in the making. I was almost there in the spring of 2010 when I posted this gluten-free baguette and Garlic-Rosemary White Bean Dip. I had been using chia and flax already for a while to help mimic the texture of gluten, but something was still missing. Still determined to create a kneadable gluten-free bread without xanthan gum, I had a flash of inspiration one day. What would happen if I added psyllium husk to the mix? I already knew how it worked to absorb liquid and create a gel, and so I had a pretty good feeling that it might help to mimic gluten in baking recipes. And that was it. I had finally cracked the gluten-free bread code! I eventually shared my Farmhouse Seed Bread recipe here with you in 2011. After many failures and triumphs (and partially edible loaves of gluten-free bread), I finally created a recipe that actually needs to be kneaded—a delicious, chewy round loaf of bread made from whole food ingredients! That recipe eventually morphed into many more gluten-free bread recipes using the basic framework I had developed, including this Buckwheat Cinnamon Raisin Bread.
Years later, my twin boys entered kindergarten. By then there were so many children who were sensitive to gluten that the class was designated a gluten-free classroom, and their teacher only used my recipes for bread baking day. They ground their own buckwheat flour using a hand crank grinder. Different combinations of teff flour, brown rice flour, buckwheat flour, and arrowroot powder were used to form the dough. My boys would come home with rolls that they had carefully crafted into different shapes, tucked inside of little napkins. "Mom do you want to try my bread?" they called out to me after pick-up. Smiling, I said "yes."
Baking gluten-free bread is quite simple, though it requires a few extra ingredients compared to wheat-based bread recipes. To replace the gluten—the protein that gives bread it's chewy texture and what helps it to rise by allowing gas bubbles to get trapped—I use a combination of ground chia seeds and psyllium husk. These ingredients form a gel that acts like gluten, allowing gas bubbles from the yeast fermentation to get trapped so the dough can rise. They also help to hold moisture and bind everything together.
Any gluten-free flour or blend of flours can be used in this recipe, but by using raw buckwheat groats, which can be ground into a soft flour using a hand or electric grain grinder, children get to experience the whole process of bread making, from grain to loaf—connecting head, heart, and hands.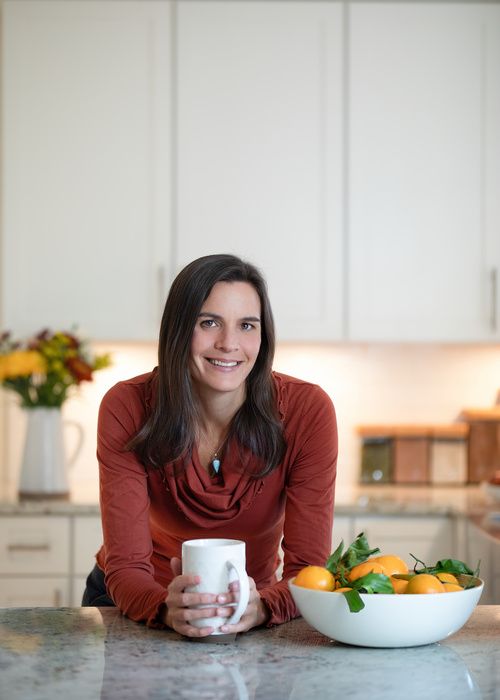 About the Author
Alissa Segersten holds a Bachelor's of Science in Nutrition from Bastyr University and a Master's of Science in Human Nutrition and Functional Medicine from the University of Western States. She is a Functional Nutritionist, the mother of five children, a whole foods cooking instructor, professional recipe developer, and cookbook author. She is passionate about helping others find a diet that will truly nourish them. Alissa is the author of two very popular gluten-free, whole foods cookbooks and guidebooks:
The Whole Life Nutrition Cookbook
and
Nourishing Meals
. She is also the co-author of
The Elimination Diet book
. Alissa is the founder and owner of Nourishing Meals®.
Nourishing Meals Newsletter
Email updates.