Gluten-Free Bread (xanthan-free, vegan)
Ali Segersten
Apr 15, 2011
181 comments
Today I have a very unique recipe to share. A gluten-free bread recipe that needs to be kneaded! It is made of whole grain flours and is also free of xanthan gum, starches, nuts, eggs, and dairy. Last August I began creating kneadable dinner rolls and braided bread free of the above mentioned ingredients. But something was missing. You see, I grew up making whole wheat bread from scratch with my mother. When I was two years old I was at the counter kneading bread. In high school I would bake my own bread for sandwiches. I have missed the feel of bread dough.
A few months ago I decided to try adding psyllium husk to my bread to see what would happen....and wow....gluten-free bread that really kneads! I was already using ground chia seeds, which help to hold moisture and bind everything together. But the combination of psyllium husk and ground chia works wonders! Psyllium is a fiber that is used in colon cleansing. It also works wonders on lowering cholesterol levels. It can be found on amazon.com or at your local health food store. Be sure to look for "whole psyllium husk." Whole chia seeds can be found at your local health food store and online. See the tip at the bottom of the recipe for grinding them.
If you try this bread, I would love your feedback in a comment below. Or, share your photos on Instagram and tag me @nourishingmeals! I have many more kneadable gluten-free, xanthan-free, vegan bread recipes in my book, Nourishing Meals. Some examples include Buckwheat Cinnamon Raisin Bread, Everyday Sandwich Bread, and Sourdough Teff Bread! Enjoy!
Interested in more gluten-free yeast bread recipes? Nourishing Meals® members get access to over 1500 recipes and our easy meal planning tools. Learn more about our membership options here.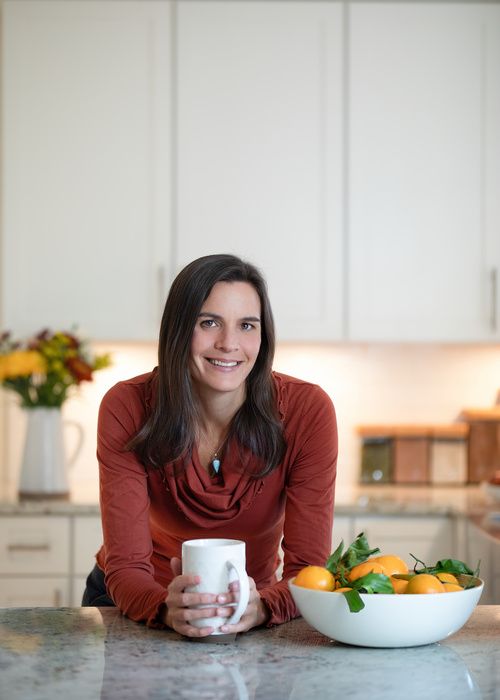 About the Author
Alissa Segersten holds a Bachelor's of Science in Nutrition from Bastyr University and a Master's of Science in Human Nutrition and Functional Medicine from the University of Western States. She is a Functional Nutritionist, the mother of five children, a whole foods cooking instructor, professional recipe developer, and cookbook author. She is passionate about helping others find a diet that will truly nourish them. Alissa is the author of two very popular gluten-free, whole foods cookbooks and guidebooks:
The Whole Life Nutrition Cookbook
and
Nourishing Meals
. She is also the co-author of
The Elimination Diet book
. Alissa is the founder and owner of Nourishing Meals®.
Nourishing Meals Newsletter
Email updates.