Layered Blueberry Cashew Pudding Treats
Ali Segersten
Jul 03, 2009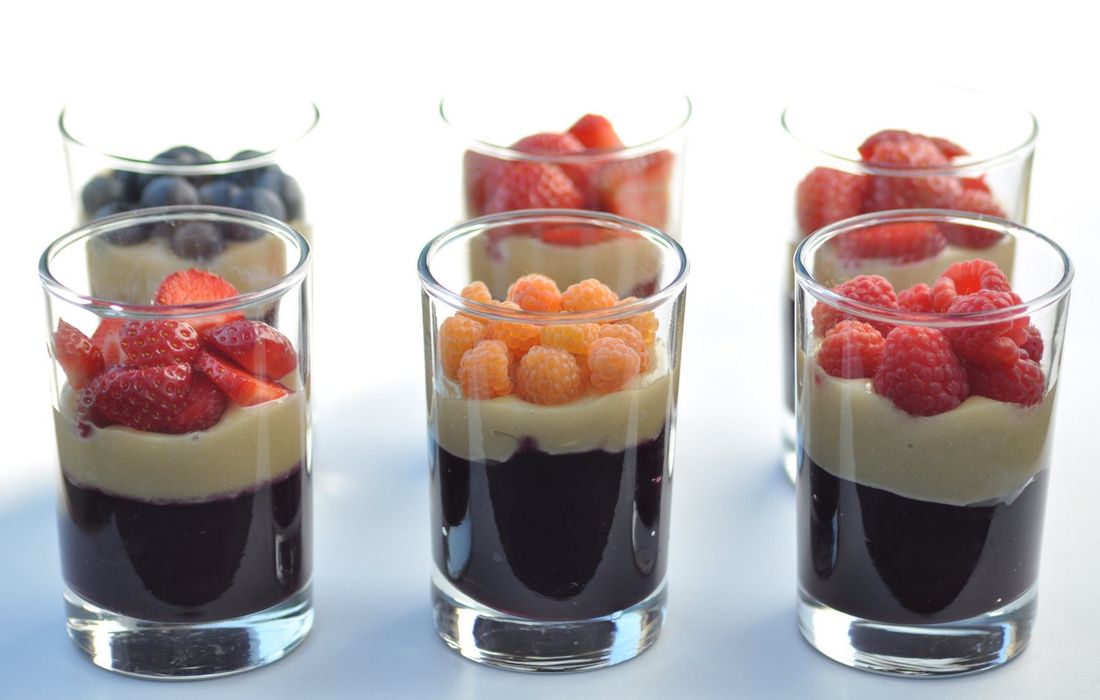 Summer BBQ's, potato salad, layered jell-o salads, fireflies, and sparklers flashing through the humid July night sky....these are my 4th of July memories growing up in the Midwest.
Since layered jell-o salads just aren't in my cooking repertoire anymore I have devised something even more delicious...and good for you!
I decided to take two recipes from my cookbook and combine them; the Cherry Apple Pudding and the Blueberry Fruit Pie. I used the ratios for the pudding and the ingredients for the pie to create these fancy, festive little treats. The juice glasses can be found at Fred Meyers for $1.49 each, though I have found them at Goodwill before too. You can use any small, clear glass you have on hand though.
All of the berries, except the blueberries, are from my garden. If you decide to make this for the 4th of July, then you can prepare the filling and cashew cream up to a day before and chill in the refrigerator, covered. Add the fruit up to 3 hours before serving.