Jalapeño-Lime Kale Slaw
Ali Segersten
Nov 03, 2009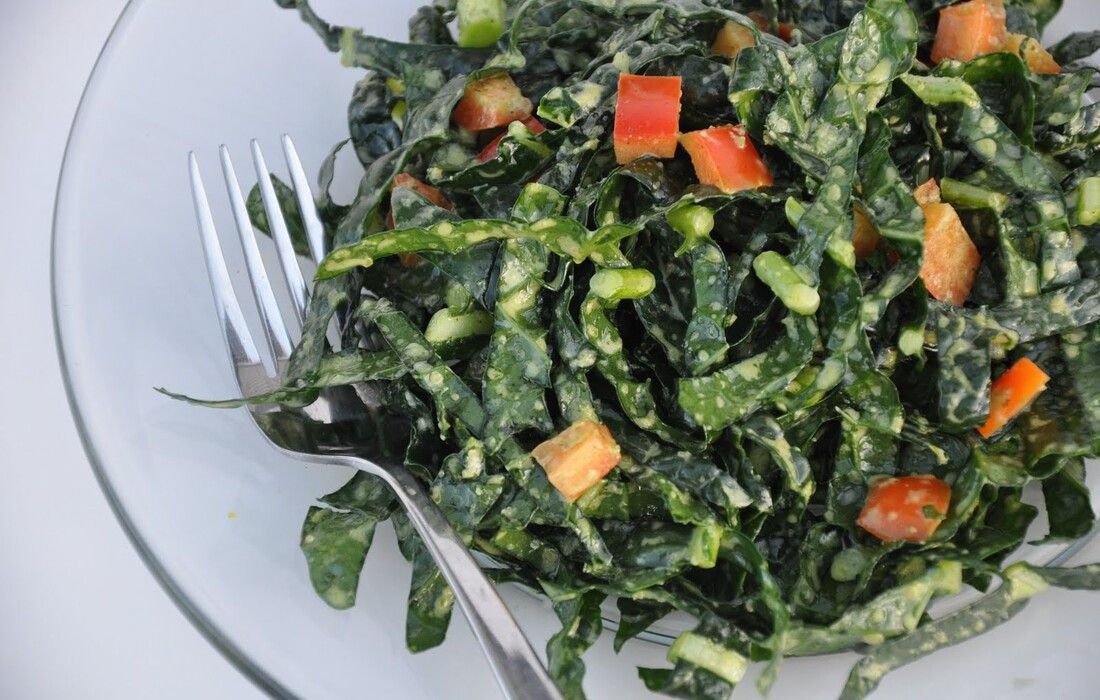 Here is a simple recipe for a raw kale slaw. It is very quick to prepare but actually tastes best about 12 to 24 hours after preparing. The dressing is spicy, not the burn-your-mouth type of spiciness, but hot.
Disclaimer: my kids won't eat this!
I love it hot chili and lime! It balances the bitter greens. The spiciness feels just right to warm your belly on a cool fall evening. Last night we served it with warmed black beans and sticky brown rice, diced avocados, and baked delicata squash. I think it would be great with toasted pumpkin seeds sprinkled on top just before serving. The other week we served it atop a curried lentil and yam stew and the flavor combinations were fantastic!
You could go a lot of ways with this recipe. For example, the dressing would be great tossed with shredded Napa cabbage and carrots for another variation. Or use it to dress a salad topped with black beans and toasted pumpkin seeds. You'll probably come up with many ways to use this very tasty dressing.