Fresh Papaya Salsa
Ali Segersten
Mar 26, 2010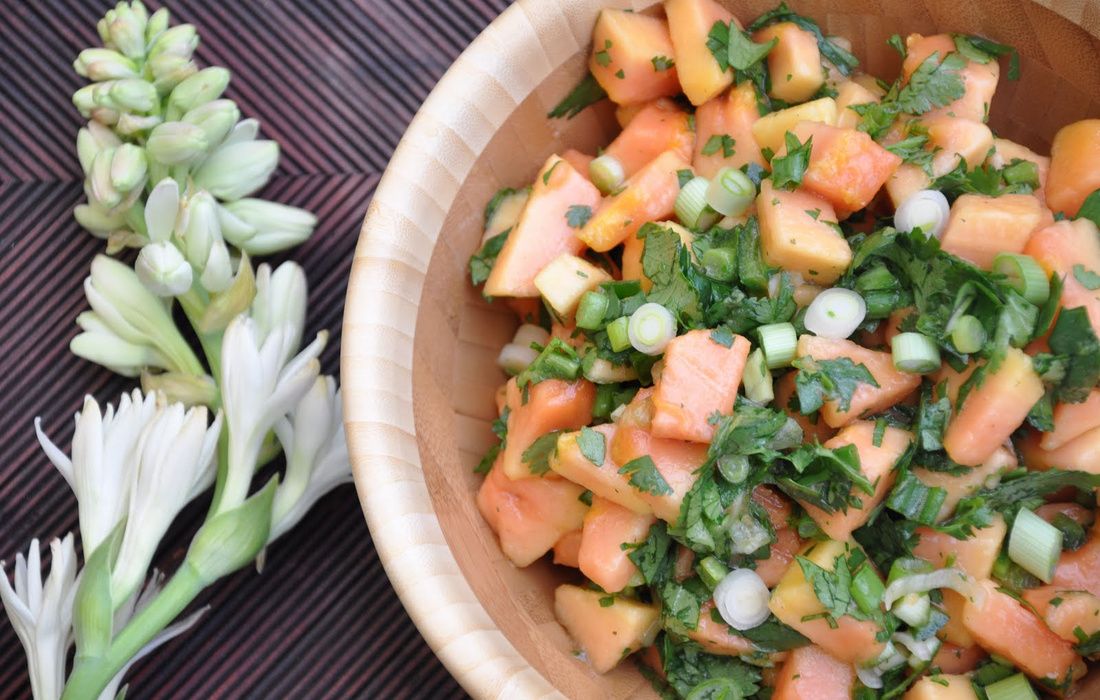 While we were in Hawaii we lived off of papayas. Papayas with lime for breakfast, papayas in green smoothies, and fresh papaya salsa. We packed rice, quinoa, and pink beans with us. I found it very easy to make a large pot of pink beans, cooked with cumin and onions, to have on hand for quick lunches and dinners.
The sublime flavor of ripe papayas was delicious. I took full advantage of their juiciness and made several large batches of salsa to put over our beans and rice or fish and rice. The salsa even doubled as a "salad dressing" when tossed with fresh greens.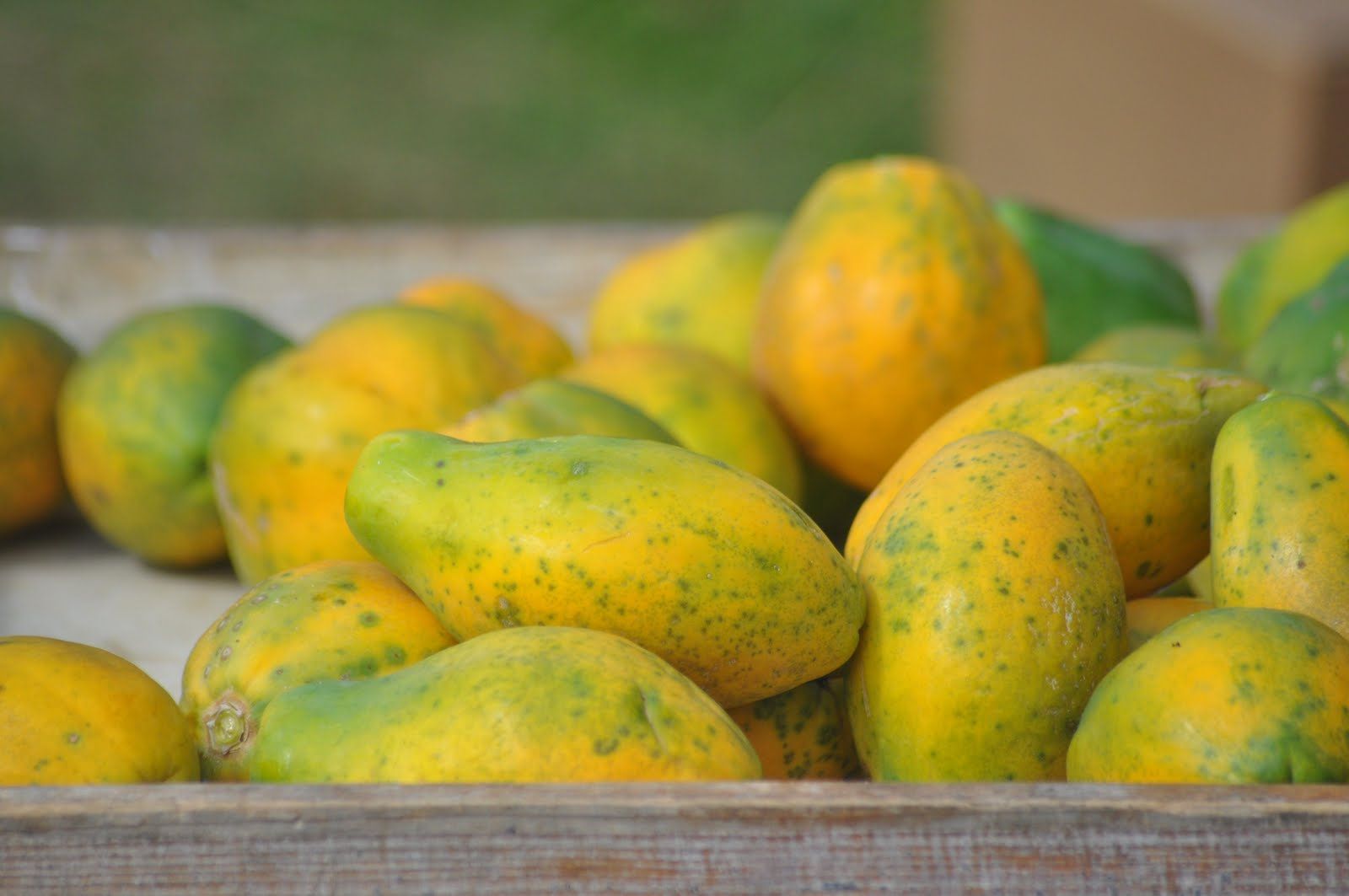 The papaya photos you see here were not taken in Hawaii (except for the market shot above). The papayas I found here were not as ripe, dark, juicy, or as full of flavor compared to those in Hawaii (well, of course!). Still though, they made excellent salsa!