Creamed Kale (Dairy-Free)
Ali Segersten
Jul 20, 2011
38 comments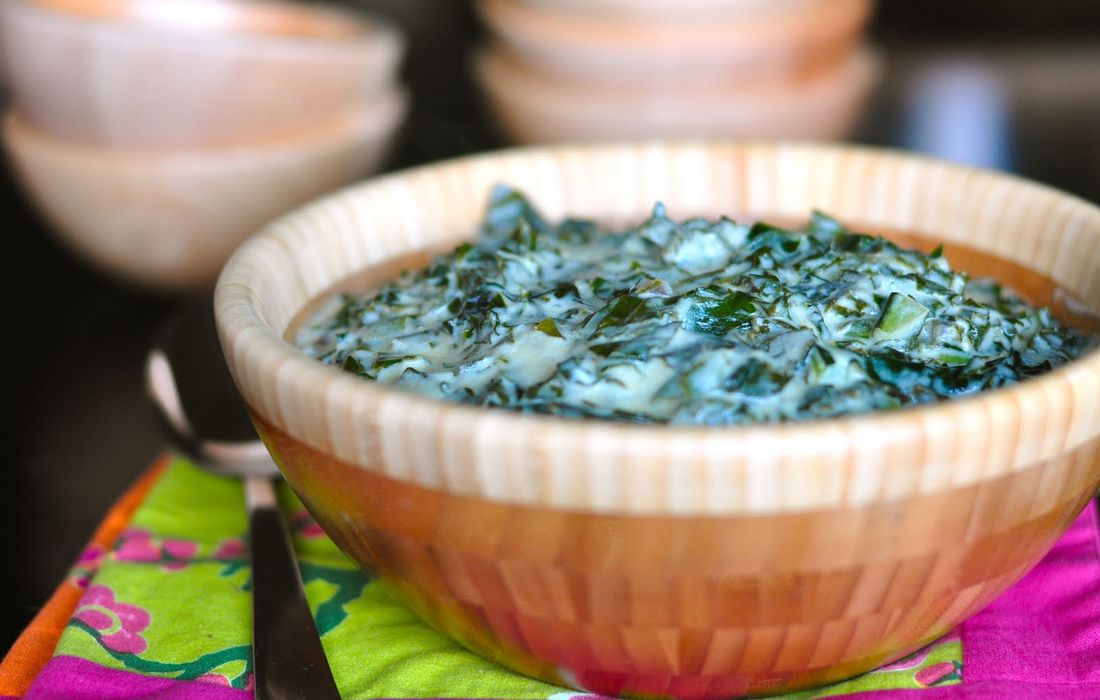 Do you need more ideas for using up all of that kale growing in your garden? We've been making green smoothies, raw kale salads, sautéed kale with garlic....and now creamed kale as well. This dairy-free version is very easy to make as long as you have a blender. Raw cashews and water make the cream-base, sautéed onions and garlic give it depth, and the jalapeño gives it flavor! Our three year old twins love this recipe, in fact, one of them had three servings tonight and the other one literally licked his bowl clean!
You've probably noticed my lack of blog posts lately. This is because we underwent a small but significant house remodel. We have only begun to make meals again in our new kitchen for the last week. It has taken me quite a bit of time to put the house back together but now our kitchen, living, dining, and family rooms are super organized and clean! Just perfect before the new baby arrives.
I've talked about the nutritional benefits of kale before and will probably continue to do so. You can click here to view all of my kale recipes and read about the health benefits of this powerful cruciferous vegetable on other posts!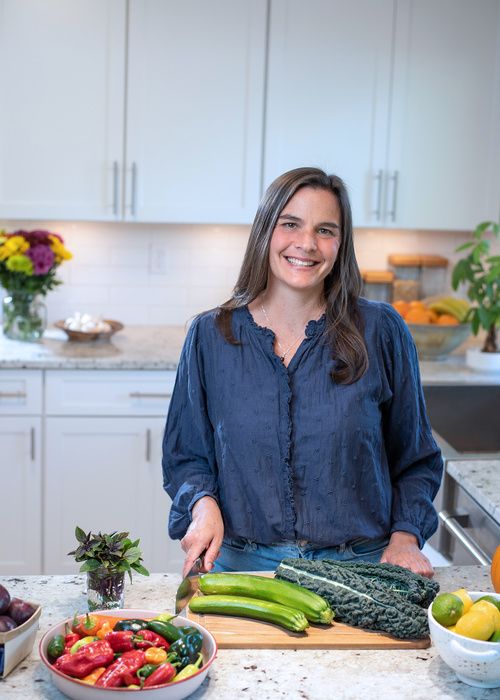 About the Author
Alissa Segersten holds a Bachelor's of Science in Nutrition from Bastyr University and a Master's of Science in Human Nutrition and Functional Medicine from the University of Western States. She is a Functional Nutritionist, the mother of five children, a whole foods cooking instructor, professional recipe developer, and cookbook author. She is passionate about helping others find a diet that will truly nourish them. Alissa is the author of two very popular gluten-free, whole foods cookbooks and guidebooks:
The Whole Life Nutrition Cookbook
and
Nourishing Meals
. She is also the co-author of
The Elimination Diet book
. Alissa is the founder and owner of Nourishing Meals®.
Nourishing Meals Newsletter
Email updates.