Anti-Inflammatory Ginger Coconut Turkey Soup
Ali Segersten
Jan 01, 2023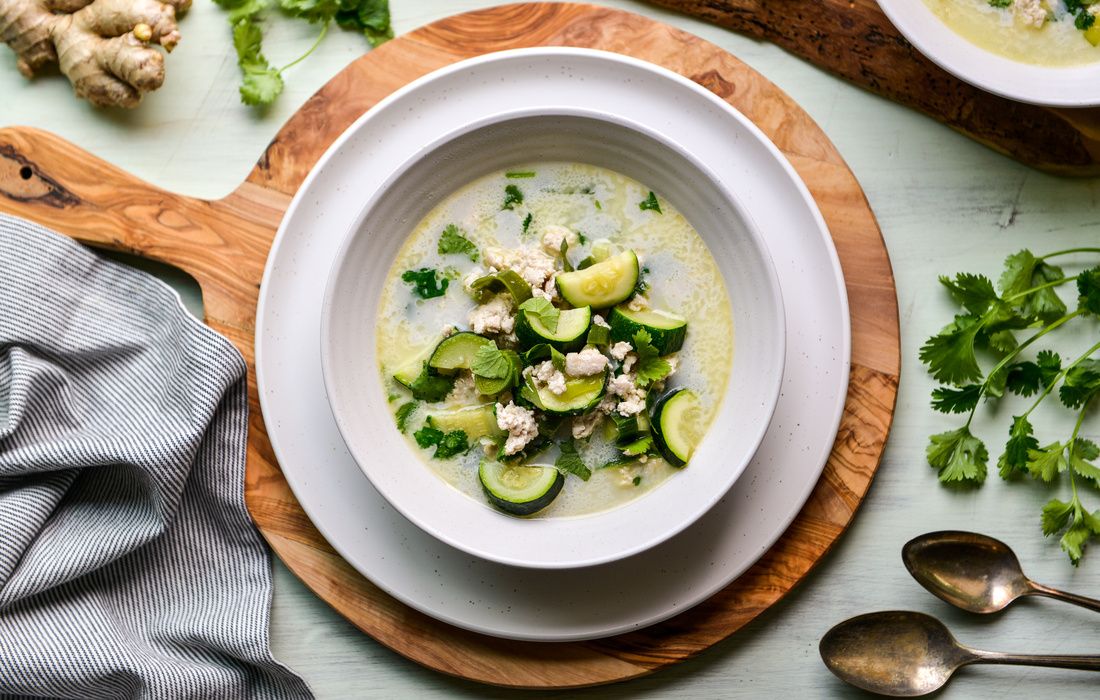 We all need very easy recipes to stay on track with dietary changes. I have found that the number one thing necessary to maintaining any healing diet is to be able to easily throw together nutrient-dense meals in minutes. Many of you may be starting an Elimination Diet, Paleo Diet, or just a Clean Eating program this time of year. Having easy recipes that contain a balance of vegetables, protein, and fat will help you maintain your diet and heal. It's easy to grab what's convenient when you are hungry, and that's why I recommend stocking your fridge with a snack to help curb those cravings, as well as a few soups or stews that you can reheat for lunch, and keep recipes like this one on hand that can be prepped and cooked in less than 30 minutes. 
This turkey-ginger soup recipe can be used during Phase 2 of the Elimination Diet, a Low-Histamine Diet, Low-FODMAP Diet, Low-Carb Diet, as well as a Paleo Diet. 
I recommend using a fine microplane grater for grating ginger. First peel it with a small paring knife and then grate over a plate or cutting board. If you are dealing with chronic pain, blood sugar imbalances, gut inflammation, digestive disorders, diabetes, or obesity, then adding fresh or dried ginger to your daily diet may be quite beneficial!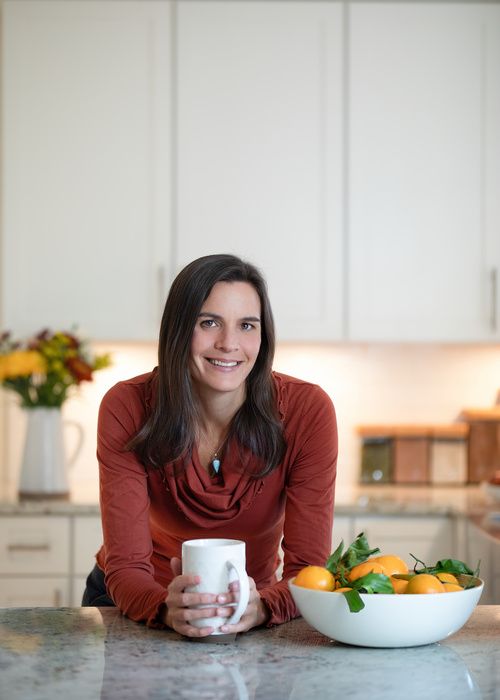 About the Author
Alissa Segersten holds a Bachelor's of Science in Nutrition from Bastyr University and a Master's of Science in Human Nutrition and Functional Medicine from the University of Western States. She is a Functional Nutritionist, the mother of five children, a whole foods cooking instructor, professional recipe developer, and cookbook author. She is passionate about helping others find a diet that will truly nourish them. Alissa is the author of two very popular gluten-free, whole foods cookbooks and guidebooks:
The Whole Life Nutrition Cookbook
and
Nourishing Meals
. She is also the co-author of
The Elimination Diet book
. Alissa is the founder and owner of Nourishing Meals®.
Nourishing Meals Newsletter
Email updates.