Simple, Everyday Salad Dressing
Ali Segersten
May 30, 2009
19 comments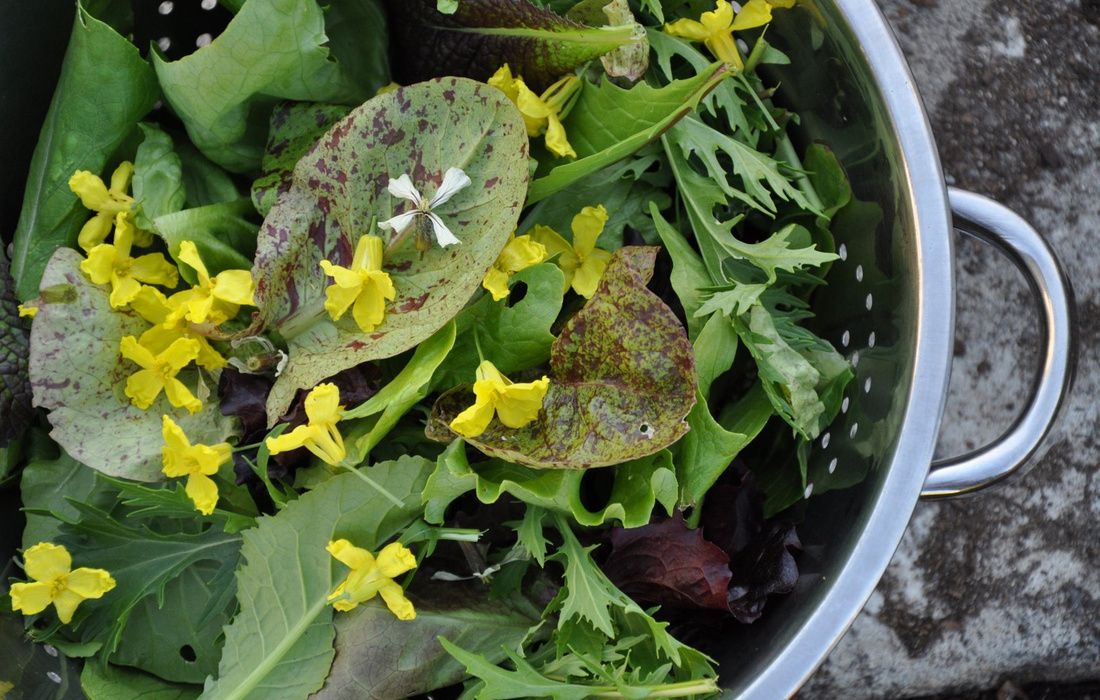 It's spring and the salad greens are luscious and sweet. Our garden is filled with as many varieties of greens as we could fit. Spicy and mild salad mixes, arugula, spinach, romaine lettuce, butterhead lettuce, bok choy, kale, collards, cilantro, and more are growing out our back door. We have a hundred or so volunteer sunflowers that I have not thinned out yet. Some of them will make great shade later on in the summer for the tender, cool weather-loving greens.
Today was a warm spring day, in the 70's, but our house felt more like 90 degrees. A simple green salad from the garden was about all I was in the mood for.
To make your salad a meal, try topping your greens with roasted walnuts, sprouts, grated raw beets and carrots, green onions, toasted sunflower or pumpkin seeds, avocado, cooked salmon, garbanzo beans......the list could go on. Now, the dressing recipe, please?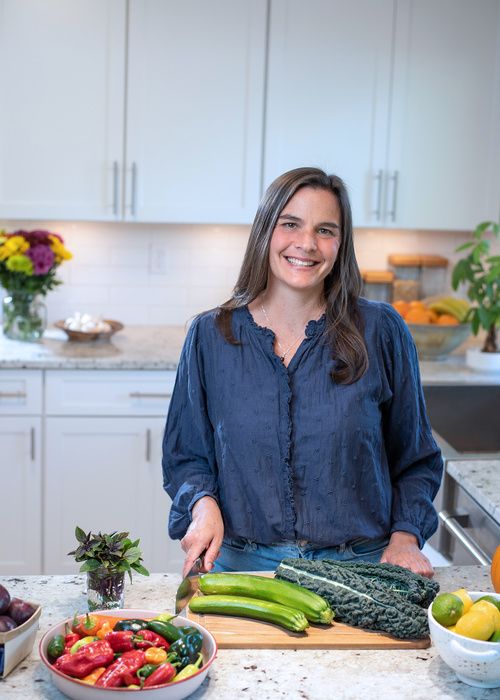 About the Author
Alissa Segersten holds a Bachelor's of Science in Nutrition from Bastyr University and a Master's of Science in Human Nutrition and Functional Medicine from the University of Western States. She is a Functional Nutritionist, the mother of five children, a whole foods cooking instructor, professional recipe developer, and cookbook author. She is passionate about helping others find a diet that will truly nourish them. Alissa is the author of two very popular gluten-free, whole foods cookbooks and guidebooks:
The Whole Life Nutrition Cookbook
and
Nourishing Meals
. She is also the co-author of
The Elimination Diet book
. Alissa is the founder and owner of Nourishing Meals®.
Nourishing Meals Newsletter
Email updates.