Dilled Adzuki Bean and Rice Salad
Ali Segersten
Jun 23, 2009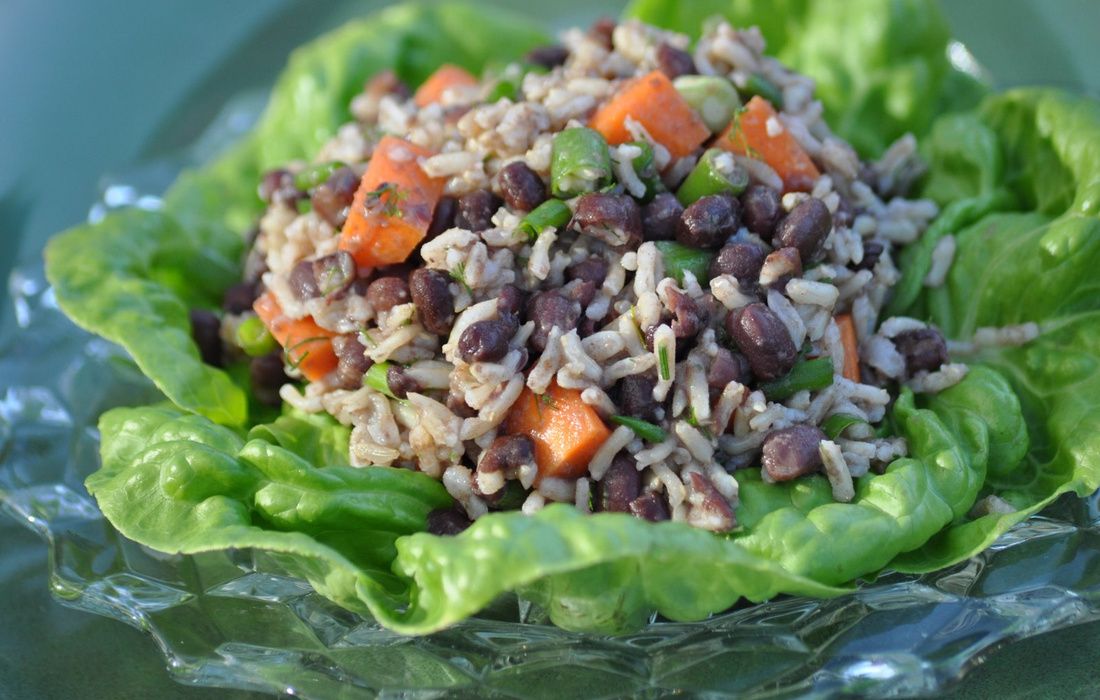 Today I offer you a recipe in spirit of sunny days and lighter fare (although it has been a bit chilly here). Adzuki beans and rice are very easy to digest while giving you clean-burning energy to get you through fun-filled summer days. I made this for dinner tonight, though I am looking forward to the leftovers for lunches.
I made a large pot of both brown jasmine rice and adzuki beans for dinner last night so it was very easy to throw dinner together tonight. I used fresh carrots which we bought at the market on Saturday, while the green onions, butterhead lettuce, and fresh dill came from our garden.
Melissa at Gluten Free for Good just did a great post which included the health benefits of dill. And while you are there be sure to check out her coconut beet ice cream, it looks fabulous!
For a refresher on how to cook beans please refer to this post. But remember, adzuki beans are considered "small beans" and do not require any soaking.
To cook a pot of Brown Jasmine Rice:
Place 2 cups of rice into a 2-quart pot, add just a tad under 4 cups of water and a large pinch of sea salt. Cover pot, place over high heat and bring to a boil. As soon as the rice is boiling turn heat to low and simmer for about 45 minutes. Remove pot from heat and let stand about 10 to 20 minutes before serving. Be sure to let your rice cool to room temp before making this salad.