15-Minute Poached Salmon
Ali Segersten
Aug 24, 2009
13 comments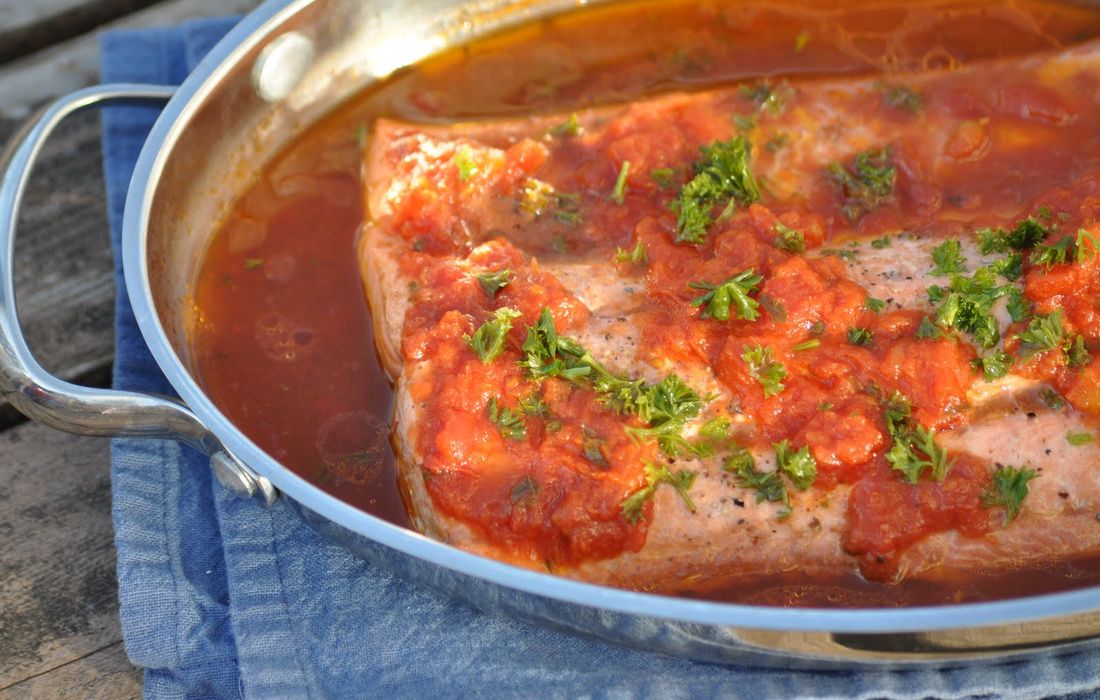 The other day, while Tom was out of town, I got home from running a few errands at 5pm. The kids were all hungry and ready for dinner….like now! I had a beautiful fillet of wild Coho salmon which I had bought the previous day, ready to be seasoned and baked. My friend who was helping out with the kids thought I should use some of the blueberries we still had sitting on the counter waiting to be processed and frozen. Mashed blueberries with ginger to top the salmon was her idea. I thought yum, but I don't have time for that right now.
I mean, I had two crying 1-year olds pulling on my legs. Poached salmon came to mind. With a thin fillet like I had, 10 minutes cooking time is all that is needed. Add five minutes of prep time and you get 15-minute Poached Salmon.
Serve it over brown rice noodles with a green salad for a 15 minute meal! How is that for healthy and quick?Start a pot of water to boil before you prep the salmon. Add the noodles, place the salmon on the stove to cook, prep a salad or steam green beans. Dinner is done, kids in the bath, bedtime early…..ahhhh take a breath, relax.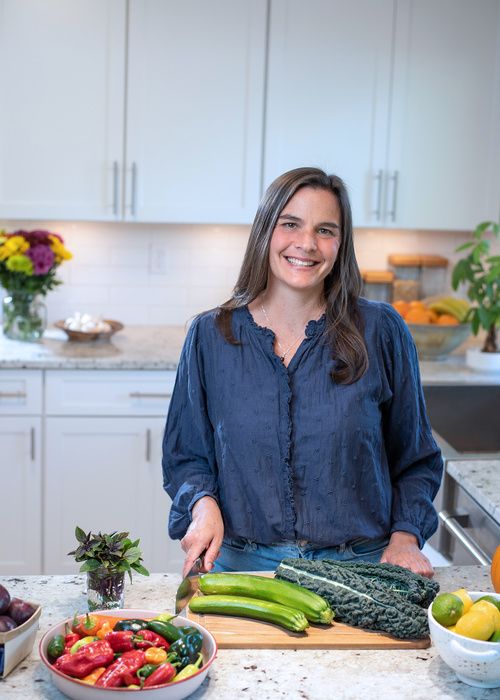 About the Author
Alissa Segersten holds a Bachelor's of Science in Nutrition from Bastyr University and a Master's of Science in Human Nutrition and Functional Medicine from the University of Western States. She is a Functional Nutritionist, the mother of five children, a whole foods cooking instructor, professional recipe developer, and cookbook author. She is passionate about helping others find a diet that will truly nourish them. Alissa is the author of two very popular gluten-free, whole foods cookbooks and guidebooks:
The Whole Life Nutrition Cookbook
and
Nourishing Meals
. She is also the co-author of
The Elimination Diet book
. Alissa is the founder and owner of Nourishing Meals®.
Nourishing Meals Newsletter
Email updates.