Balsamic Roasted Chicken with Figs and Sweet Onions
Ali Segersten
Sep 12, 2009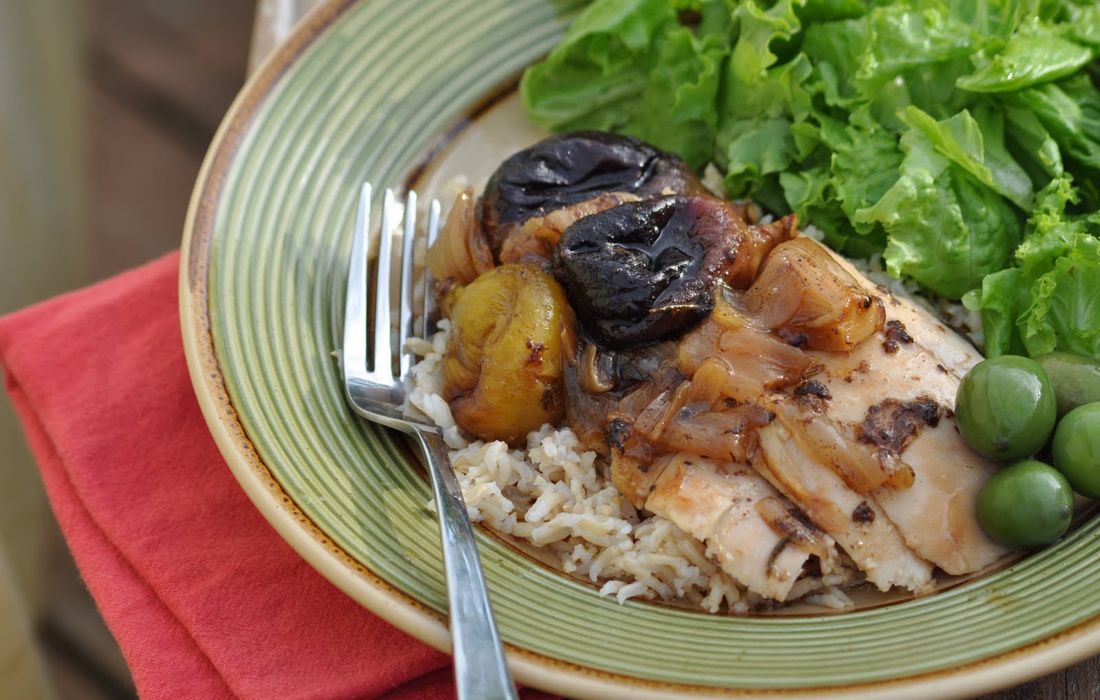 Every now and then I will bake a whole, organic chicken for dinner. Since figs and sweet onions are in season right now I am finding more creative ways to use them!
Roasting the figs and onions with the chicken brings out mouth-watering sweet and savory flavors in the juices. The onions practically melt in your mouth after two hours of roasting. To serve, slice the chicken and drizzle with the juices, onions, and figs. I serve this over brown rice but cooked quinoa or steamed, mashed winter squash would be equally as delicious. We also like to add a few green olives on the side as a treat. 
This recipe would also be delicious served with my Zucchini Bake and a green salad with my Everyday Salad Dressing. Or try it with this Soaked Whole Grain Flatbread recipe.