Apricot-Cherry Upside Down Cake (gluten-free, grain-free, nut-free)
Ali Segersten
Aug 06, 2012
20 comments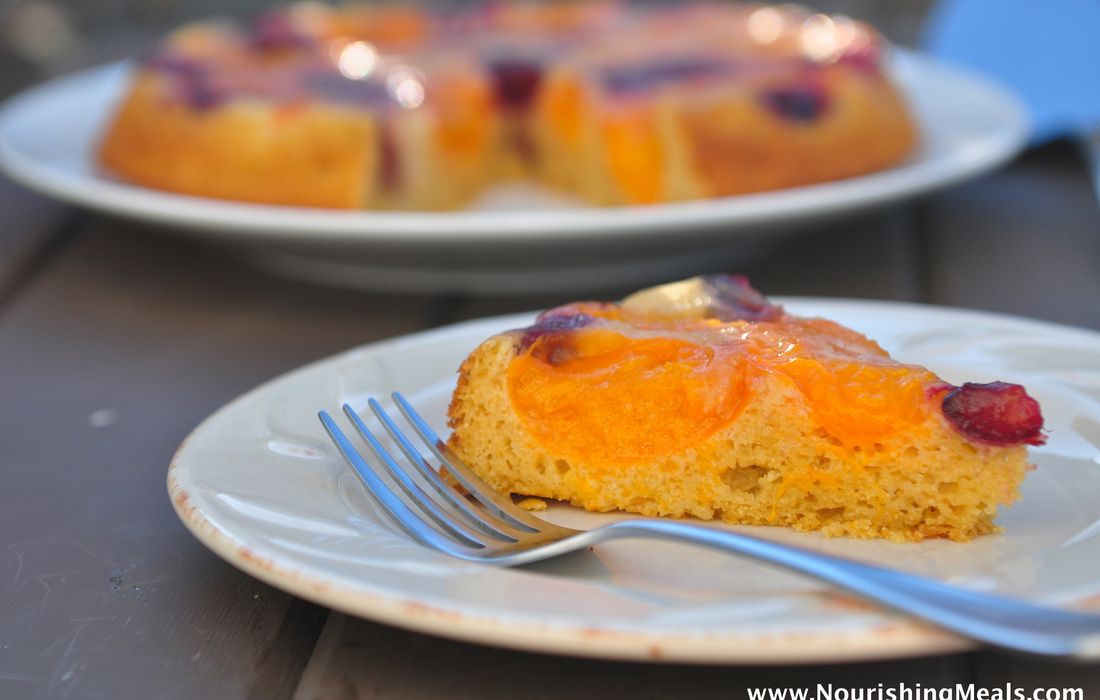 Summer's bounty is here and needs to be preserved or used right away! What do you do to preserve the summer harvest of fruits and vegetables? For fruit, we freeze it, dehydrate it into fruit roll-ups or small pieces, make jam, make fun cakes or crisps, and just enjoy it fresh.
This cake recipe evolved after creating a grain-free apple cobbler (with those yummy early season baking apples). I thought if my ingredient combinations worked as a topping for cobbler, they might work (with a few tweaks) as a base for an upside down cake! I'll share the cobbler recipe later in the season when more varieties of apples are available.
If you are looking for more healthy gluten-free dessert recipes like this one, then check out my new book, Nourishing Meals. I think the dessert chapter has about 50 new recipes ranging from Sweet Potato Custard and Dark Chocolate Coconut Custard to Frozen Banana Coconut Cream Pie and Lime Avocado Tart with a Macadamia Nut Crust to Cashew Ginger Cookies, Carrot Orange Spice Cupcakes, and Gingerbread! All of these recipes I just listed are also free of grain flours and sweetened with a minimal amount of natural sweeteners. Some of them are vegan and some contain eggs. My new book is due out at the end of this month and can be found on our website (with a free e-book) or on amazon.com.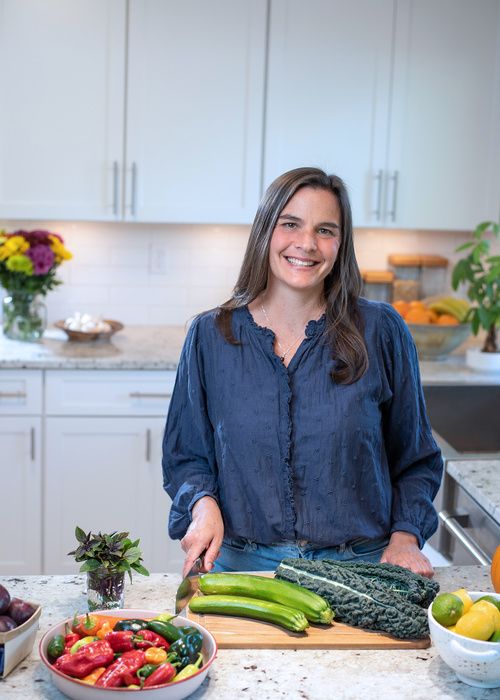 About the Author
Alissa Segersten holds a Bachelor's of Science in Nutrition from Bastyr University and a Master's of Science in Human Nutrition and Functional Medicine from the University of Western States. She is a Functional Nutritionist, the mother of five children, a whole foods cooking instructor, professional recipe developer, and cookbook author. She is passionate about helping others find a diet that will truly nourish them. Alissa is the author of two very popular gluten-free, whole foods cookbooks and guidebooks:
The Whole Life Nutrition Cookbook
and
Nourishing Meals
. She is also the co-author of
The Elimination Diet book
.
Nourishing Meals Newsletter
Email updates.