Dark Teff Sandwich Bread
Ali Segersten
Mar 10, 2009
95 comments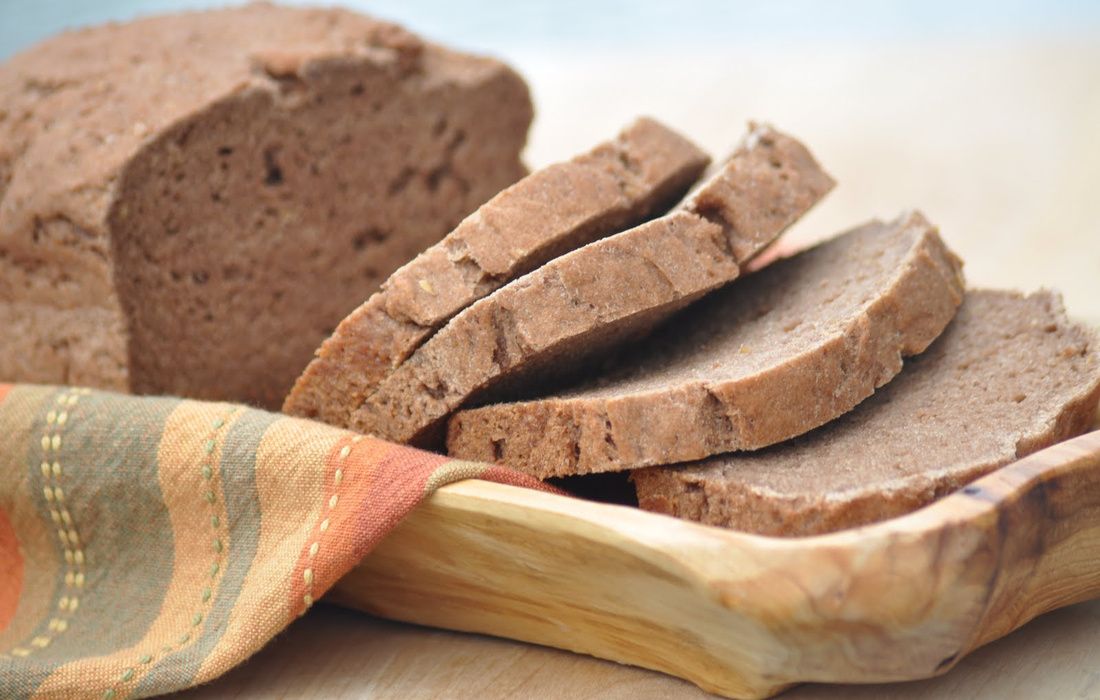 Here I present to you a gluten-free yeast bread, sweetened with honey, reminiscent of whole wheat bread. Dark and hearty, full of whole grain goodness that is usually deplete in gluten-free breads. Because of teff's amazing nutrition profile this bread is higher in protein and iron than most of its gluten-free counterparts.
I tested this recipe a number of times, each time changing one aspect of the ingredient list. I finally settled on this version, knowing it was a winner because of how fast it disappeared in our house.
Although bread really isn't a staple in our house like it used to be, I think we will be making this recipe again and again. It is just very handy to have something ready-made for busy days. My 14 month old twins love eating this bread toasted and spread with pumpkin seed butter. My 4-year old and I eat it toasted and spread with almond butter and sour cherry jam. (I buy organic, fruit-sweetened jam from the company Bionaturae).
I know I have mentioned arrowroot powder in previous posts but I wanted to say it again here because it is a main ingredient in this recipe. Arrowroot can be cross-contaminated with gluten if processed in a facility that also mills wheat.
I used to purchase our arrowroot in bulk at our local co-op but then one day I decided I wanted to save money and special order a larger amount. When my order came in I wondered if they had given me someone else's order. The 5 pound paper package was covered with pictures of wheat and it sure had the look and feel of a bag of wheat flour. Of course I found the little sticker that read "Arrowroot" but it got me wondering. So I contacted the company to talk to them. They never responded, but it didn't matter, I already knew the answer.
Cross-contamination!
Just a little bit of gluten that could be hiding in that bag of arrowroot could have triggered a gluten reaction. So we returned the arrowroot, and this is when I fell in love with the company: Authentic Foods. All of their products are gluten-free so no need to fret.  You can buy their arrowroot online here.
For those of you who are curious, our local co-op sells arrowroot in bulk from another company, Glory Bee Foods, which is different from the company that I had special ordered it from. I have not had time to contact this company to check and see if it is gluten-free. If someone does, please let me know.
Interested in more whole grain teff recipes? Check out my Teff Pancakes, Teff Breakfast Muffins, or Chocolate Chip Teff Banana Bread.
Now on to my super yummy bread recipe...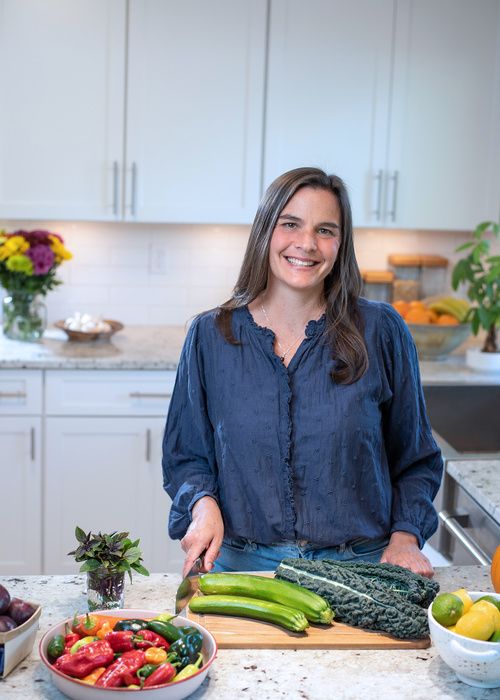 About the Author
Alissa Segersten holds a Bachelor's of Science in Nutrition from Bastyr University and a Master's of Science in Human Nutrition and Functional Medicine from the University of Western States. She is a Functional Nutritionist, the mother of five children, a whole foods cooking instructor, professional recipe developer, and cookbook author. She is passionate about helping others find a diet that will truly nourish them. Alissa is the author of two very popular gluten-free, whole foods cookbooks and guidebooks:
The Whole Life Nutrition Cookbook
and
Nourishing Meals
. She is also the co-author of
The Elimination Diet book
. Alissa is the founder and owner of Nourishing Meals®.
Nourishing Meals Newsletter
Email updates.