Sunbutter Chia Pudding
Ali Segersten
Jul 11, 2022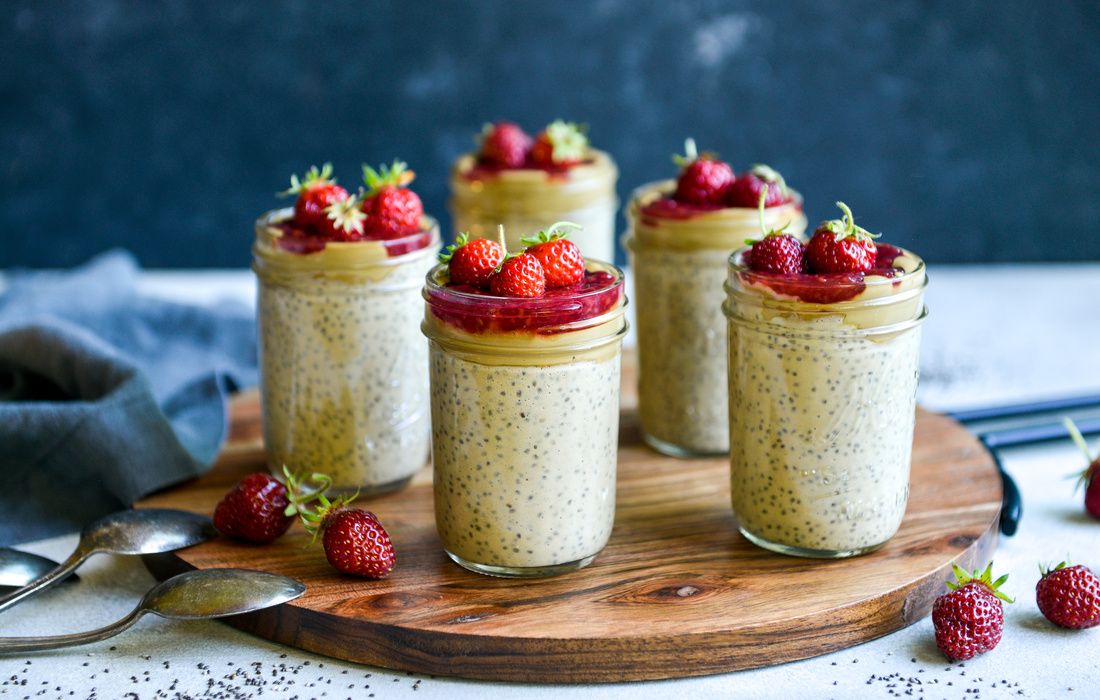 Chia pudding made with real food ingredients is a powerhouse of nutrients—especially important for growing, active children! This nut- and dairy-free pudding recipe is rich in polyphenols, protein, healthy fats, fiber, complex carbohydrates, calcium, and magnesium. In fact, one serving contains over 13 grams of protein, 29 grams of healthy fats, 31 grams of carbohydrates, 10 grams of fiber, and over 230mg of calcium! 
Chia seeds also have a high antioxidant activity due to their high levels of various polyphenols. Not only can this lower inflammation throughout the body by reducing free radicals, but polyphenols also act as pre-biotics in the gut, promoting the growth of beneficial bacteria! Chia seeds have been consumed for thousands of years and need to be soaked or ground to allow for absorption of nutrients. Add them to smoothies, cookies, gluten-free bread, and healthy desserts like pudding! 
This nut- and dairy-free chia pudding recipe can be made with any type of unsweetened non-dairy milk. Try coconut milk, hemp milk, or oat milk! If you are not following a nut-free diet, try unsweetened almond milk! This recipe makes an ideal snack when following a Basic Elimination Diet or Full Elimination Diet. Sunbutter can be purchased locally or online. I always use organic Sunbutter, which is salt-free and unsweetened!