Spicy Black-Eyed Pea Soup
Ali Segersten
Feb 07, 2009
5 comments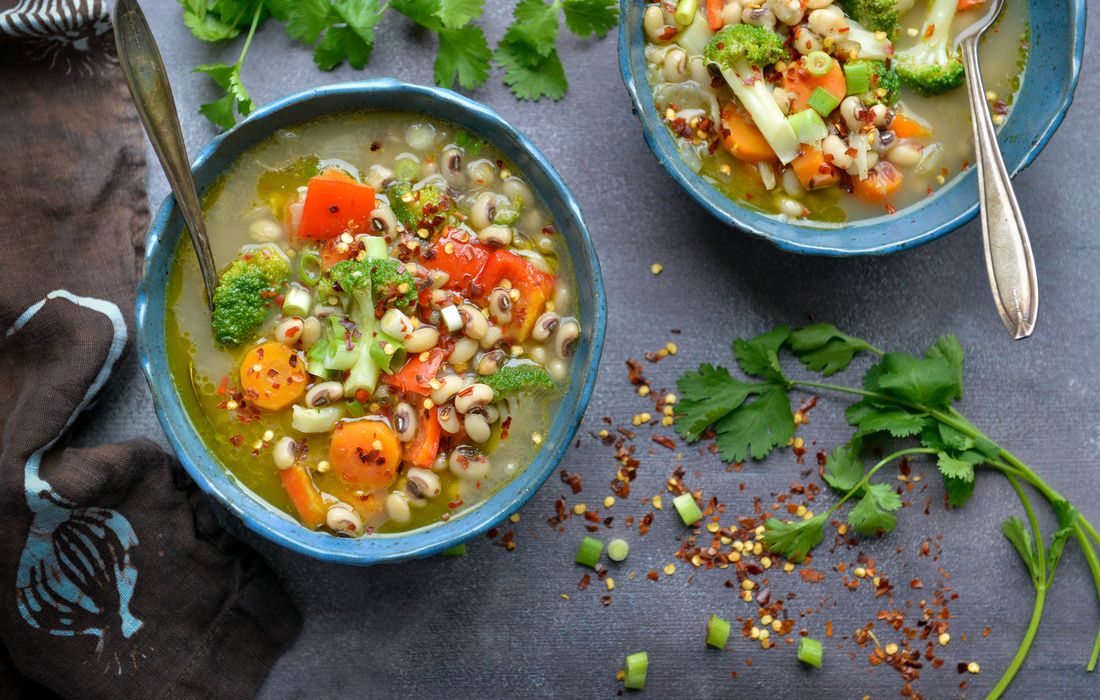 So you want to eat nutritious, healing foods AND need to eat gluten-free? Look no further. Having simple, easy-to-prepare recipes like these can make this type of lifestyle very doable.
Here is a little secret recipe of mine. I have been making this soup for many years, and for some reason I forgot to include it in my cookbook. Black-eyed peas are a very easy legume to cook with because they require no soaking. So don't fret if it's 5pm and you are in a quandary as to what to make for dinner! As long as you have some very basic ingredients stocked in your kitchen you can have dinner ready by six.
I vividly remember the first time I made this soup for Tom. We were still in school then and pregnant with our first daughter, Lily. It was a chilly day in October and he was at school and work all day. I had a few classes and then went home to cook. This very same day I also created my vegan pumpkin pie recipe. It was a very good first attempt, and before putting it the cookbook, I made many modifications to get it just right. After getting the pie in the oven, I made this spicy bean soup (recipe to follow), corn muffins, and braised dark leafy greens. You can only imagine the delight in his eyes coming home to a warm kitchen filled with sweet and spicy smells and the dining room table set for two with a bountiful meal!
Curious about the nutrient value of black-eyed peas?
Well, like other legumes, black-eyed peas boast cholesterol-lowering fiber. In addition, this very same fiber prevents blood sugar levels from rising too rapidly after a meal, making these beans an especially good choice for individuals with diabetes, hypoglycemia, or insulin resistance.
This soup is also an excellent choice if you are on Phase 3 of our Elimination and Detoxification Diet. It can be eaten once peppers (nightshades) have been introduced back into the diet.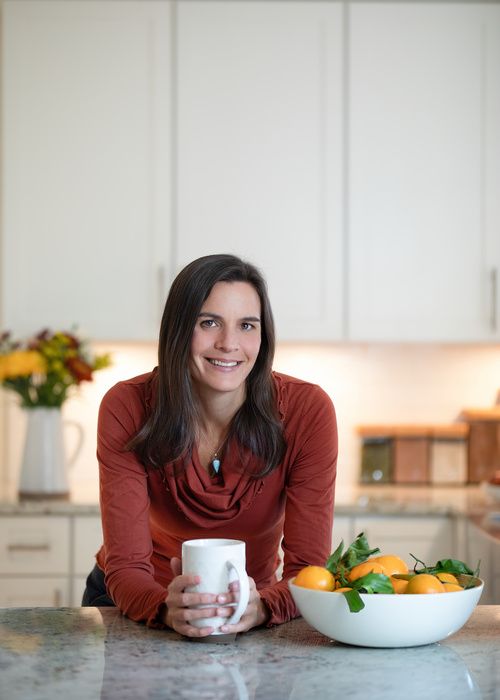 About the Author
Alissa Segersten holds a Bachelor's of Science in Nutrition from Bastyr University and a Master's of Science in Human Nutrition and Functional Medicine from the University of Western States. She is a Functional Nutritionist, the mother of five children, a whole foods cooking instructor, professional recipe developer, and cookbook author. She is passionate about helping others find a diet that will truly nourish them. Alissa is the author of two very popular gluten-free, whole foods cookbooks and guidebooks:
The Whole Life Nutrition Cookbook
and
Nourishing Meals
. She is also the co-author of
The Elimination Diet book
. Alissa is the founder and owner of Nourishing Meals®.
Nourishing Meals Newsletter
Email updates.