Salmon Salad Sandwich with Avocado Mayonnaise (egg-free)
Ali Segersten
Jan 21, 2009
17 comments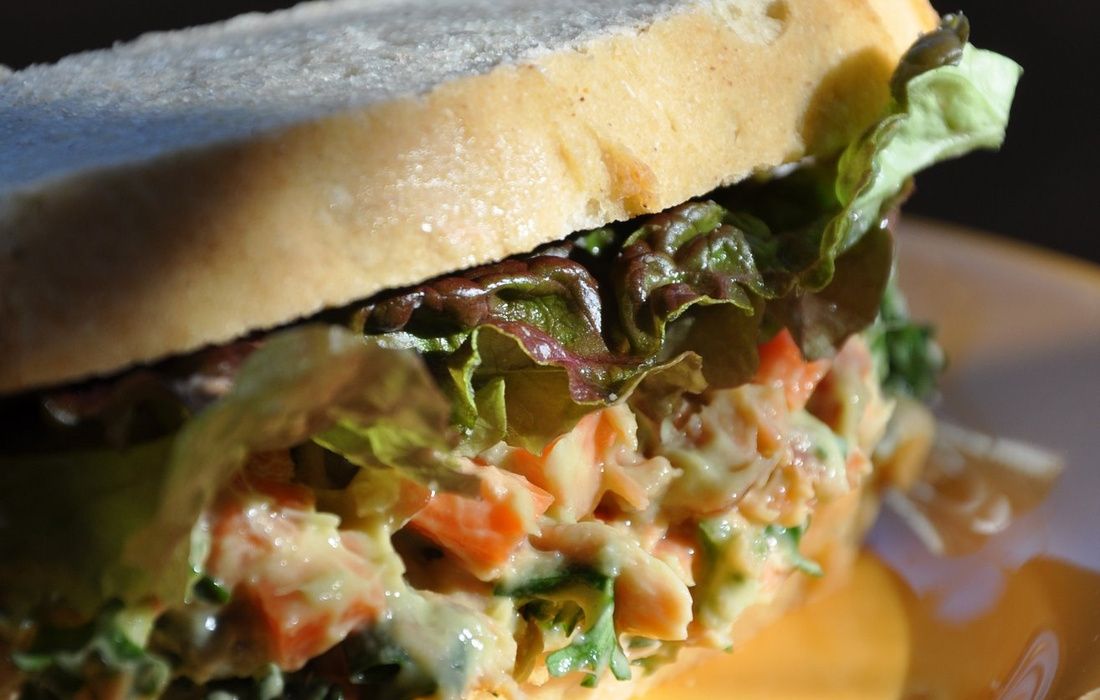 Living in the Pacific Northwest we are blessed with a bounty of fresh, wild salmon, some of which comes from the pacific coast and some from Alaska. My cooking creativity is sparked just by looking at the plump and glossy, pink-hued fillets. You'll find recipes such as Spiced Citrus Salmon, Basil Balsamic Salmon, and Salmon with Lemon, Garlic, and Thyme in my cookbook, just to name a few.
But what does one do with leftover salmon? I find many ways, but with my need to always create something new I thought of doing a spin on the old tuna salad sandwich. But what about the mayo? I have never been much of a fan of traditional jarred mayo so when a friend told me she made mayonnaise with avocados I thought the combination would be quite delicious. Salmon Salad Sandwiches using homemade avocado mayonnaise....what a nutritious combination!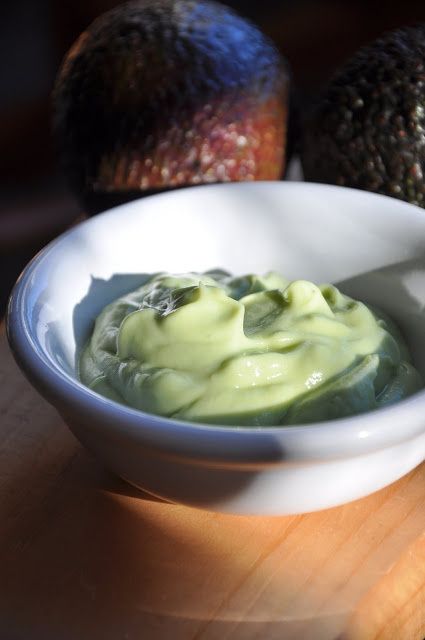 How healthy are salmon and avocados?
1. Avocados are a rich source of monounsaturated fats, specifically oleic acid, which helps to lower LDL cholesterol, while increasing the good HDL cholesterol. Oleic acid has also been found to provide significant protection against breast cancer.
2. Avocados are also a rich source of the carotenoid, lutein, and vitamins E and K1, all of which are lipid soluble, meaning you need to eat these nutrients with fat for them to be absorbed. That is why eating the "whole food" - the avocado - works so well, as nature intended of course!
3. Salmon is a rich source of omega-3 fatty acids, which help to keep levels of inflammation in check, and thus preventative against many chronic diseases (heart disease, cancer, diabetes...). These wonderful fatty acids also make or repair nerve cells in the brain and balance blood cholesterol levels in those with moderate elevations.
4. The amino acids found in salmon may be used in the liver for detoxification and also in muscle tissue for building and repair.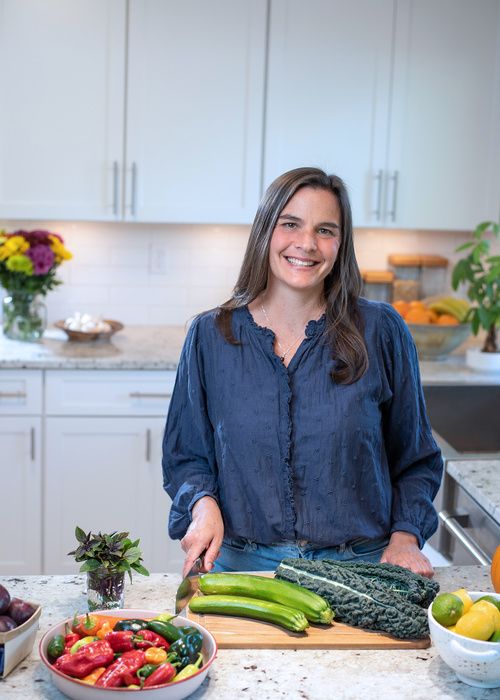 About the Author
Alissa Segersten holds a Bachelor's of Science in Nutrition from Bastyr University and a Master's of Science in Human Nutrition and Functional Medicine from the University of Western States. She is a Functional Nutritionist, the mother of five children, a whole foods cooking instructor, professional recipe developer, and cookbook author. She is passionate about helping others find a diet that will truly nourish them. Alissa is the author of two very popular gluten-free, whole foods cookbooks and guidebooks:
The Whole Life Nutrition Cookbook
and
Nourishing Meals
. She is also the co-author of
The Elimination Diet book
.
Nourishing Meals Newsletter
Email updates.