Dairy-Free Nacho Cheese Sauce
Ali Segersten
Apr 16, 2010
193 comments
I am really excited to share with you today an amazing Dairy-Free Cookbook and Guidebook, Go Dairy Free, by Alisa Fleming! The fantastic nacho sauce recipe below comes from this book. I am also giving away a copy of the book, which will be sent to you directly from the author. Details at the bottom of the post.
This book is perfect for those of you looking for natural alternatives to your favorite dairy products, such as cheese, ice cream, milk, sour cream, and more. Go Dairy Free contains different recipes for each of those foods plus simple substitution ideas for practically all dairy products imaginable. From "Dairy-Free Fetta-ish to "Sunflower Seed Cheese to "Cashew Yogurt" to "Whipped Coconut Buttery Spread" to "Cashew Chai Frosting" this book has it all!
The book is about half recipes and half information on dairy. It starts out with "What is Dairy?" then moves into pasteurization and homogenization and the potential risks of these practices, and then on to evidence-based connections with dairy consumption and health issues which range from acne to cancer. Finally, if you are asking the question: "Where am I to get my calcium?" Alisa delves into non-dairy calcium-rich foods and other surprising secrets to strong bones. There are also chapters dedicated to dairy addiction, infants and food allergies, dining out, and reading food labels.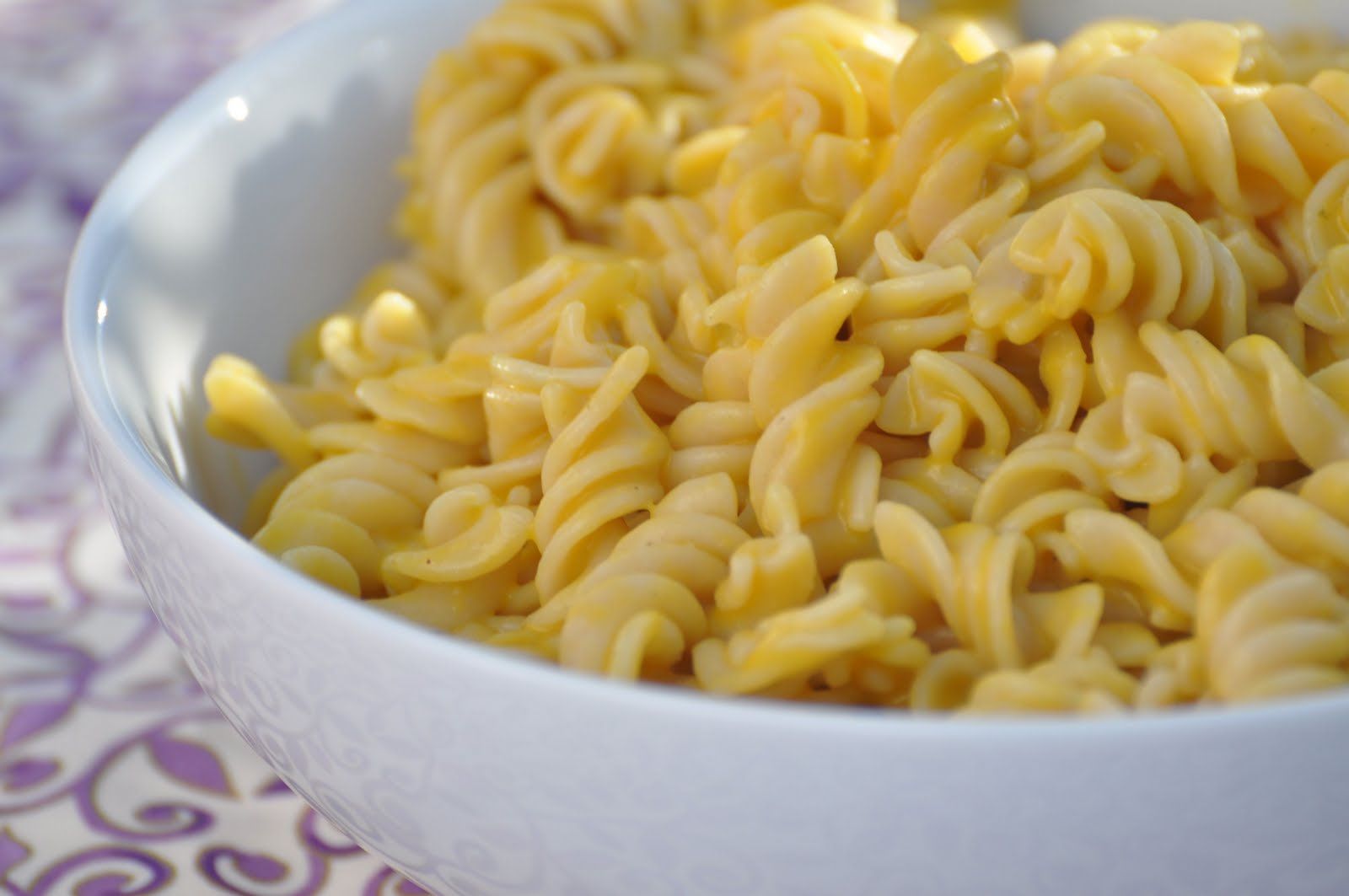 Go Dairy Free is a wonderful cookbook with so many great recipes. Most of the baking recipes contain gluten but the cheese alternatives are all gluten-free. I made macaroni and cheese today using the Orange Cheesy Sauce recipe from the book and Tinkyada rice noodles. My kids devoured it! Glad I got a photo before it was all gone!
The Five-Minute Nachos were equally delicious though my kids were not as fond of them. They did eat some though. Nachos are a funny thing for me because I have had them maybe only a handful of times during the course of my life. I just wasn't raised on highly processed foods. I was so happy to find this recipe in Alisa's book because it is made from healthy ingredients, all of which I had on hand. Well, except for roasted red bell peppers. I did have a few fresh ones in the fridge I so quickly roasted one in the oven. This ingredient is key! I initially made the sauce without it and it was so awful I had to compost it. Then I remade the sauce, added my freshly roasted pepper (after removing the skin), and voila - absolutely amazing dairy-free cheese sauce! Seriously, this sauce is addicting in a good way. My advice: follow her recipes exactly!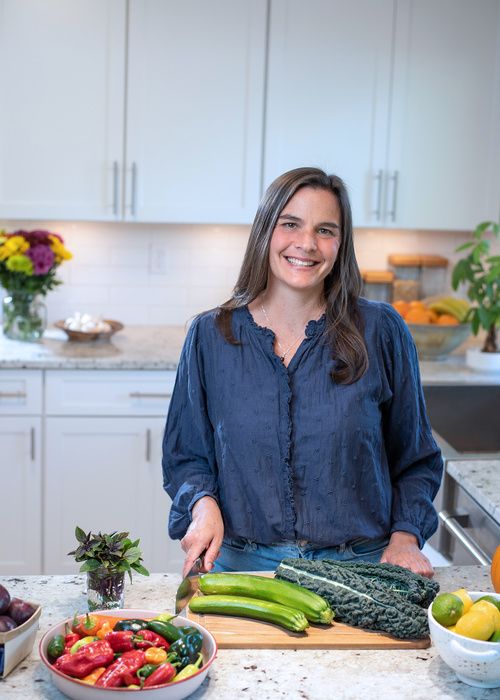 About the Author
Alissa Segersten holds a Bachelor's of Science in Nutrition from Bastyr University and a Master's of Science in Human Nutrition and Functional Medicine from the University of Western States. She is a Functional Nutritionist, the mother of five children, a whole foods cooking instructor, professional recipe developer, and cookbook author. She is passionate about helping others find a diet that will truly nourish them. Alissa is the author of two very popular gluten-free, whole foods cookbooks and guidebooks:
The Whole Life Nutrition Cookbook
and
Nourishing Meals
. She is also the co-author of
The Elimination Diet book
. Alissa is the founder and owner of Nourishing Meals®.
Nourishing Meals Newsletter
Email updates.